Halloween is the perfect opportunity to experiment with your look and try something out of your comfort zone.These sexy costume ideas will make sure all eyes are focused on you come Halloween night.If you want to look fierce and don't mind showing off a bit of skin, then one of these costumes will definitely be right for you! 
1. Devil 
Give this classic costume an upgrade by wearing your sexiest red number and a killer pair of heels. 
2. Pikachu
Show off your love of Pokemon Go by dressing up as this beloved Pokemon. All you need is a yellow dress and the iconic tail and ears. 
3. Minions 
Dressing up like everyone's favorite cartoon character is a classic costume choice, but giving it a sexy twist will mean all eyes will be on you. 
4. Rihanna 
There's hardly anyone sexier than Rihanna, so recreate this iconic RiRi outfit to achieve your perfect Halloween look. Don't forget to add a feather boa! 
5. Clark Kent/Superman 
You'll have superpowers Halloween night if you work this classic costume. Pairing this look with a tight pencil skirt and unbuttoned blouse gives it a sexy vibe. 
6. Cat in the Hat 
All you need is a black bodysuit and a striped hat with matching socks to channel this beloved Dr. Seuss character (dog is optional).  
7. Allie from The Notebook 
Dress up as this iconic Nicholas Sparks character and you'll be sure to find your very own Noah on Halloween night! 
8. Princess Jasmine
Show off your toned abs (and maybe even take a magic carpet ride) by dressing up as this beloved Disney princess. 
9. Victoria's Secret Angel 
Victoria's Secretis the epitome of sexy, so dressing up as one of the Angels is the perfect way to flaunt what you've got. 
10. Gumball Machine 
This is proof literally any costume can be made sexy with a little creativity and fierceness! 
11. Pixelated Sim
Honor your favorite childhood video game by dressing up as a Sims sans clothes. Add a green diamond if you want to be even more recognizable. 
12. Beanie Baby
By pairing a DIY beanie baby sign with a little black dress, you'll definitely be the cutest animal around.  
13. Katy Perry 
Channel the original California girl and you'll be melting popsicles all Halloween night long.  
14. Black and White Swan 
Grab your bestie and dress up as these iconic Natalie Portman and Mila Kunis characters. 
15. Pineapple 

Yes, even fruits can be sexy! All you'll need is a yellow dress and green headpiece to achieve this quirky but cute costume. 
16. Kim Kardashian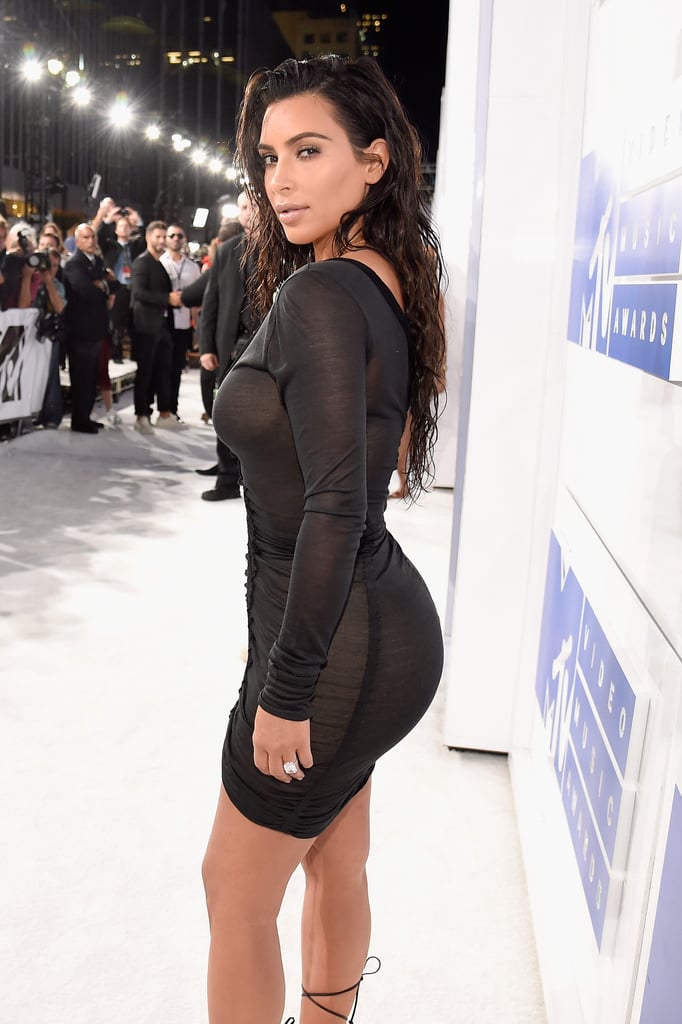 The Kardashians are known to be sex symbols, so flaunting your curves as the iconic Kim K is sure to make heads turn. 
17. Censored 
If you're looking to show off some serious skin, opt for this "censored" look. People will admire your creativity, and you'll love how confident you feel in this outfit. 
18. Flower Child 
Rewear your favorite summer musical festival outfits to get this easy-to-achieve costume idea. It'll be like you actually went to Coachella! 
19. Beyoncé
Nothing screams "fierce" as loud as Beyoncé. The only trouble you'll have is deciding whether you should dress up as "Single Ladies" or "Formation"-era Bey. 
20. Ariel from The Little Mermaid 
You'll feel like you're partying under the sea when you fulfill all your mermaid dreams in this magical costume. 
21. Luigi & Mario 
Give these classic video game characters a sexy makeover by opting for jeans shorts and a crop top. 
22. Tinkerbell 
With a green dress and some matching wings, you'll be a dead ringer for this sassy fairy. 
24. Playboy Bunny 
It doesn't get much sexier than a Playboy bunny, so dare to dress as one of Hugh Hefner's playmates and spice up a classic bunny costume. 
25. Bank Robber
We bet you'll be stealing a lot of hearts if this is your costume for all the Halloween festivities. 
26. Unicorn
Yes, unicorns are real! All you'll need is a horn and some colorful clothing to become one. 
27. Poison Ivy 
Put your own mark on this classic superhero costume and discover what superpowers you have. 
We love Halloween because it's a chance to wear outfits we could only dream of! We hope these costumes gave you some inspiration about what to wear on this spooky holiday. Whether your costume is funny or sexy, revealing or covered up, or anything in between, make sure you're having an awesome (and safe) night and that you're making memories to last you until next year.