Name: Jack Etchingham
School: Illinois
Year: Sophomore
Major: Top Secret
Relationship Status: Single
Greek Affiliation: Sigma Chi
Interests: Indian Food, Yoga, Red Wine, Glowsticks
Name: Peter Sadosky
School: CMU
Hometown: Winston-Salem, NC
Major: Econ & History
Grad Year: 2015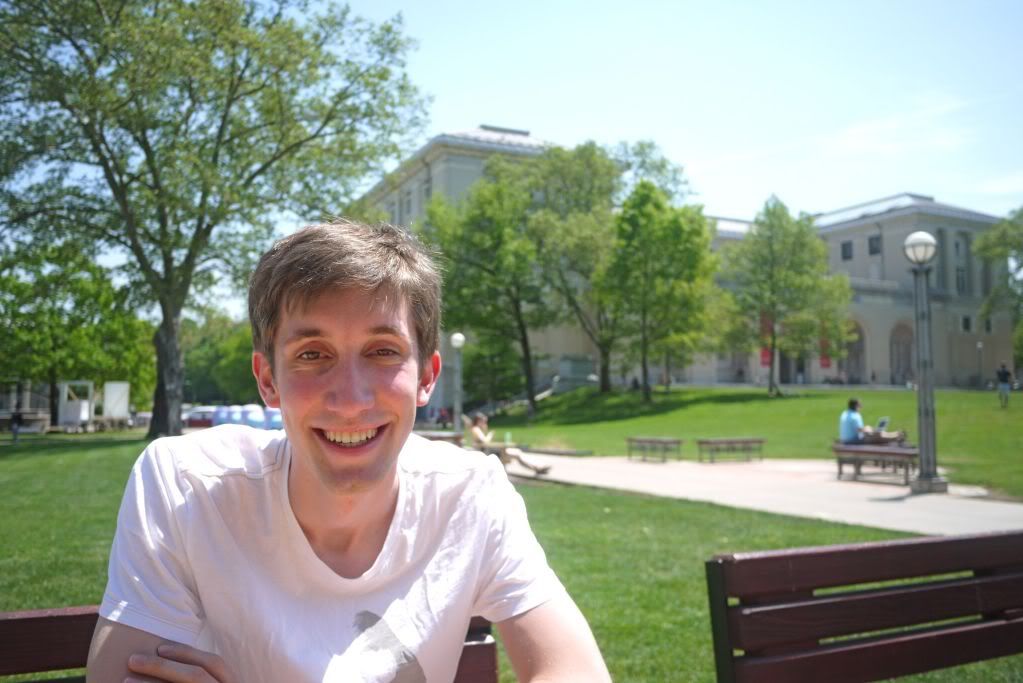 Relationship Status: Single
Hobbies: Tennis, yoga, cook, running
Favorite Thing to Do in the Summer: Gather with family on nice summer nights and barbeque
Name: Joseph Barbosa
School: Emerson
Joseph was nominated through our Jotform -- if you know someone worth featuring, nominate them!
Here's the dish on Joe:
Major: BFA Musical Theater
Hometown: Miami, FL
Interests: Singing, acting, fashion, yoga, composing and dancing.
Why should he be Campus Cutie?: Joseph is a fun person to be around. He's always the life of the party!
Meet John Lambrecht, a junior in CSOM and New York native with an affinity for country music and his schnauzer, Sami. When he's not scoring goals on the lacrosse field or showing prospective freshmen around campus, Johnny is most likely with his roommates in Vandy or doing yoga at the Plex. With his quirky sense of humor and glowing green eyes, you don't have to worry about your checkbooks girls, because you'd love to get audited by this accounting major!
The Basics:

Name:  John Lambrecht aka Johnny Lambs
School: Boston College
Hometown:  Smithtown, NY
School/Year:  Carroll School of Management, Class of 2014
Major:  Accounting & Finance
BC Life: 

Activities/Clubs:  Captain and Vice President of Club Lacrosse Team, Finance Academy, SAP Day Visits
Best class: Introduction to Financial Accounting
Worst class:  Perspectives
Bapst or O'Neill:  Neither, random classrooms in Fulton are the way to go
Favorite Place to Eat on Campus: Café 129
Favorite BC experience:  Helping my teammate rebuild his house after Hurricane Sandy with my lax bros
Number one on your BC bucket list:  Stay up all night before graduation

Favorite Academic Building: Fulton
Favorite BC dorm:  Walsh, wait who am I kidding…Cheverus
Fun Facts:

Biggest pet peeve:  Being late
Most embarrassing moment:  Sleepwalking around Walsh
Favorite TV show:  Game of Thrones
Favorite All-Time Movie: The Shawshank Redemption
Favorite song: "Wagon Wheel" by Old Crow Medicine Show
Favorite Sports Team: BC Women's Lacrosse  
Favorite place to shop: Brooks Brothers
Celebrity girl crush:  Julianne Hough
Celebrity guy crush: Matthew McConaughey
Guilty Pleasure: Long walks on the beach with Jack Johnson playing in the background
Love Life:

Single or taken:  Taken
Ideal girl:  Someone who's not afraid to call me out on my "nonsense"
Ideal date:  Something where we're both out of our comfort zone
Deal-breaker:  Someone who's two-faced
Name: Eron Donevan Powell
School: Oklahoma State
Major: General Business, Marketing Minor, (Mathematics Major next year)
Age: 21
Home town: Tulsa, Okla.
Relationship status: Single
Instagram: banksy5000
Passion: Entertaining people
Hobbies: Rock climbing, Absurdly Stupid Conspiracy Theories, fairly valid conspiracy theories, Acting, Salsa dancing, Cooking, Yoga, and Building furniture.
Guilty Pleasure: Battlestar Gallactica, Enya
Pick up line: I'm pretty sure this is a trick question.
What do you look for in a girl? All I look for in any relationship in life is an intelligent, open minded, interesting and motivated woman. Oh, being very sweet also helps. OH! And excellent back massages make up for a lot.
Name: Will Herbert
School: Trinity College
Year: 2015
Hometown: Winchester, MA
Major: Undecided
Relationship Status: Single
Sport: Football Position: WR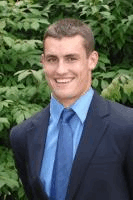 KH: What are you most excited for this football season?
WH: Trying to win a nescac championship and defending the coop
What's your favorite touchdown celebration?
The Bernie
What are the top 3 songs most played in your iTunes library? 
Bass by A$AP Rocky
House Party by Meek Mill
No Squares by Curren$y
If people were to give you a superlative, what do you think it would be?
Most Likely to Make the Dean's List
What is something people would be surprised to know about you?
I like to break a mental sweats as well
If you could only bring 3 things on a deserted island, what would they be?
Brooklyn Decker, a bottle of Jack Daniels, and a guitar
Blondes or brunettes?
Brunettes
What do you look for in a girl?
Someone that's outgoing and can make me laugh, and knows how to party.
What's the craziest thing a girl has ever done for you?
Flown across the country to see me
What's the craziest thing you've ever done for a girl?
Ran across town to see her
What is the hottest thing a girl can be involved with on campus?
Yoga
Give me your best pick up line:
I'll cook you dinner, if you make me breakfast