With all her work as a LGBTQ+ rights activist, a chart-topping pop star, and an acclaimed, Golden Globe-nominated role in the latest season of American Horror Story, Lady Gaga was, in our opinion, a natural choice for Billboard's 2015 Woman of the Year. Gaga is known for speaking out against all sorts of prejudices and injustices, and her acceptance speech for the award was no exception.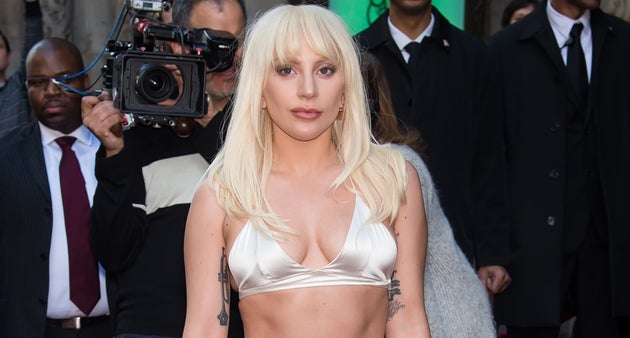 "What I really want to say is that it is really hard sometimes for women in music. It's like a fucking boys' club that we just can't get in to," she said.
She went on to detail just how difficult it can be to be taken seriously as a female artist.
"I tried for so long, I just really wanted to be taken seriously as a musician for my intelligence more than my body ever in this business," she continued. "You don't always feel like when you're working that people believe that you have musical background, that you understand what you're doing because you're a female."
Following the announcement of Gaga's award, she gave a candid interview with Billboard, in which she addressed sexism and ageism in the industry, as well as the importance of art and creative expression in her life.
"My birthday is in March, so these are the last moments of my 20s. I already mourned that in a way, and now I'm really excited about showing girls, and even men, what it can mean to be a woman in her 30s," Gaga said in the interview. "I'm not fucking old. I'm more sexual and powerful and intelligent and on my shit than I've ever been... I want to show women they don't need to try to keep up with the 19-year-olds and the 21-year-olds in order to have a hit… I want to explode as I go into my 30s."
As she's matured, the 29-year-old has learned to make her career choices for no one but herself. She hired a new manager this year, and is now much happier with the direction things are going. "You can't sell your soul once you make it. It's a big mistake to just go after the money to try to stay on top," she explained. "I think that's what everyone wanted me to do. But I'm a different kind of girl, and when being different is not in style it's hard for me to function."