Break out the sweatpants and up your caffeine intake. That's right collegiettes, it's final exam season. It's the bane of our existence, the reason we've been stuck in the library for 17 hours and the only thing standing in our way before summer. While we know that modern literature and bio-chemistry are important, this time of year would be so much easier if we were just tested on things we actually cared about. If we had exams like these, there's no doubt we would ace them, without the cramming and all-nighters.
1. What Instagram Filter Makes Us Look Most Tan
It's always a toss up between Valencia and Hefe.
2. Finding the Best Online Shopping Sale
40% off or no deal.
3. Taylor Swift Lyrics: A Comprehensive History
Sure you can ace the "Blank Space" section, but how's your "Teardrops on my Guitar" knowledge?
4. Match the Celeb to their S.O.
Our performance on this exam = ***Flawless.
5. Creative Nail Polish Names
It's an open-ended essay so you can explain why you chose "Tickled Me Pinkie" over "Damsel in This Red Dress."
6. Fill in the Blank: The Notebook Famous Lines (complete with Ryan Gosling visuals)
"If you're a ­­­­_______, I'm a _______."
7. Name that Real Housewife
When in doubt, just write "the one that likes wine."
8. Facebook Stalking a Crush
It takes skill to stalk without accidentally liking something from three years ago…
9. Netflix Original Series
Prove it by naming all the characters from Orange is the New Black.
10. Ways to Eat Nutella
Bonus points if you remember Nutella Pizza. 
11. Ranking the Best Late Night Delivery Places
Studying for this exam requires extensive mozzarella sticks samplings.
12. Texting with Only Emojis
Wine Glass + Dancing Twins + Pizza Slice = Thumbs Up!
13. Snapping the Perfect Selfie
Better step up your Duck Face game or you're looking at a B-
14. Creative Ways to Procrastinate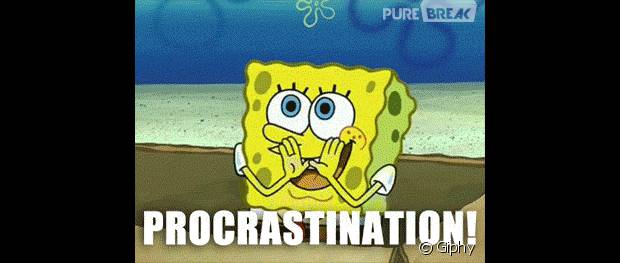 Learn to crochet, make origami swans, perfect your headstand, read every Her Campus article on the homepage…
15. Lazy Style 101
Rock that messy bun with pride, girl.
May your procrastination breaks be long and your exams be easy.