If you're like us and just can't get enough of the royal family, chances are that you might be experiencing what the media fondly calls "royal baby fever." It's an ailment that strikes shortly after a beloved couple of the British crown in England starts expecting. Currently, the world is waiting on an answer to the big question: whether Prince George will be getting a little brother or sister.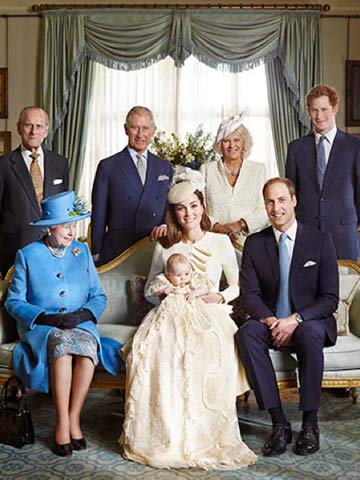 As of today, Kate Middleton, Duchess of Cambridge, is four days past her due date according to Us Weekly. Needless to say the anticipation is only growing, and now royal baby aficionados will get the chance to hear the news as soon as it breaks, thanks to a new tradition started by the royal couple.
According to a report in The Sunday Times, in addition to the traditional posting of the proclamation on the easel outside of Buckingham Palace for gathered onlookers to witness, information regarding the baby's weight, sex and time of birth will also be sent out via Twitter across the palace's social media feeds. After that, the tradition will continue with a palace aide running from St. Mary's hospital to post the official signed proclamation in front of Buckingham Palace. 
The couple will spend a few days in their Kensington Palace home, before heading back to their country house, Anmer Hall, where they will spend the summer. Prince William has already arranged for two weeks of paternity leave from his latest job as an air ambulance pilot. 
This blending of old practices and new technology is just another sign that the Royals are changing along with the times, helped largely by Will, Kate and other younger members of the crown. Perhaps even more changes may be in store for the British monarchy, which has been known to cling to old practices despite their antiquity. Regardless, we are so excited for the young family and cannot wait for the newest prince or princess to join the royal family (and we hope little Prince George is as well!).
This is just another reason to stay glued to your phone... you can follow the news on the @KensingtonRoyal Twitter and Instagram accounts!