We've watched Neil Patrick Harris's epic comeback everywhere from his hilarious cameo in Harold and Kumar Go To White Castle to his legen—wait for it—dary role as Barney Stinson on How I Met Your Mother. This year, NPH will host the 87th Academy Awards for the first time. While we know the talented actor will be sure to deliver, we wonder if he can possibly top Ellen Degeneres's incredible hosting job from the show last year. Tune into ABC for the 87th Annual Academy Awards on Sunday, February 22nd to see if NPH can be even more outrageous than Ellen was with these 9 amazing moments from the 86th Academy Awards: 
1. While she didn't quite break the Internet, Ellen did manage to temporarily shut down Twitter with this epic selfie.
2. She turned Hollywood's most glamorous night of the year into a pizza party...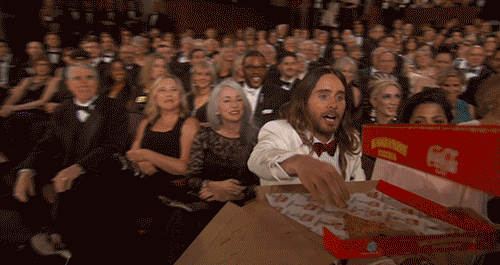 3. ...where she surprised the man delivering it by bringing him on stage and into the audience.
4. And, of course, had Brad Pitt handing out paper plates. 
5. Naturally the only way to collect tip money for the pizza was by using Pharrell's hat...
6. ...and she made sure that the stars gave what they could.
7. While many stars brought their fashion A-game, no one could top this wardrobe choice:
8. Even at the Oscars, Ellen made sure to pull her favorite prank: scaring her guests. 
9. Oh, and she spoke this truth: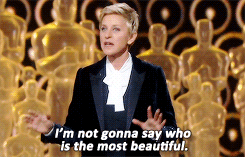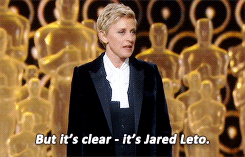 Ellen, you will be missed this year—and as excited as we are for Neil Patrick Harris's debut, we all know he's got a lot to live up to!