When you join a sorority, it becomes a huge part of your college life. You've made amazing friends in your sorority, but should you take the next step and live in the house with them? No matter what kind of house your sorority might have, we've pulled together some pros and cons of living in a sorority house to help you decide what's best for you.
Pros
1. You'll get to live with your best friends
You can have fun doing anything with your sisters, whether you're getting dressed up in crazy outfits for themed parties or you're working together to create great philanthropy events. But when you live with your friends, you get to experience everything with them, from rolling out of bed for an early morning class to getting ready for a night out. Whether there are 10 or 50 girls living in your sorority house, you'll never be stuck feeling lonely.
"I lived in an apartment fall quarter and found it to be so lonely sometimes," says Jennifer Steele, a sophomore in Gamma Phi Beta at the University of California, Los Angeles. "When you live in the [sorority] house, you are always around friends, and for me, being around all the girls in the house not only made everything so much more fun (like meals and The Bachelor viewing parties), but also motivated me to study more and get my work done."
Jennifer says that the house environment is fun and social, but it also helps her academically and is very conducive for staying focused on schoolwork.
Jaclyn Turner, a sorority sister at the University of Maryland, says that her sorority house is the center of her social life. When all your friends are in one location, you don't need to look far for a good time. If you want to enhance your social life, then living in your sorority house might be just the thing to put you right in the middle of the fun!
2. You'll be close to everything
In the midst of all the stress that college can bring, convenience can be everything. When you've finally gotten into a good study rhythm, the last thing you want to do is trek across campus to attend a chapter meeting. But when you live in the sorority house, all of that happens under your roof.
Jennifer finds that it's helpful to have a study group of girls who live where she does. Her sorority house is also located in a convenient place on campus, so her walk to class only takes between three and 10 minutes.
Sarah*, a junior at the University of Northern Colorado, says that since she lives in her sorority house, she never has to walk far to attend a meeting. When all the meetings happen in the house, it can help you be on time for mandatory events. You'll also run less a risk of forgetting an event or meeting, since all your housemates are probably going to them, too.
3. You get dining and cleaning perks
If you've become nostalgic for your mom's delicious homemade meals or her superhero ability to keep the house tidy, then you might enjoy having a house mom in the sorority house. Some sororities choose to have a house mom to cook meals for the sisters and keep things clean, which can be a huge help when you're trying to balance a busy schedule. Think TheHouse Bunny…but toned down a few notches.
Sarah says that although her house does not have a house mom, her sorority gets groceries delivered to the house. "It costs more to get them delivered, which is annoying, but convenient," she says.
4. You'll have the full sorority experience
In addition to a stellar social life, living in your sorority house can give you an experience that you won't have again after college. Learning to live with a group of your best friends will teach you more about your sisters than you would ever know otherwise. Sure, things might get tense sometimes when you're trying to decide who gets to shower first in the morning, but ultimately, all your experiences will bring you closer together.
"At first I really was not sure I wanted to live in [the sorority house]; I thought it would be too loud and hectic all of the time," Jennifer says. "But once I was able to get to know my sisters more, I realized that I would have so much fun living under one roof with all of them."
Jennifer says that she would recommend living in the house to anyone, and her only regret was not moving in sooner!
Cons
1. You'll have to follow the rules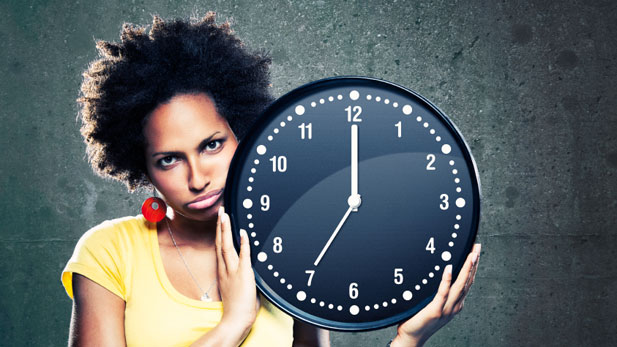 Before you commit to living in the sorority house, you'll want to gain a good understanding of any rules and limitations that are enforced in the house. Many sororities have rules regarding alcohol, chores and visitation hours.
At her sorority house, Sarah says boys and other visitors can only be in the house until 10 p.m. on weekdays and 2 a.m. on weekends. There are also rules prohibiting alcohol in the house and enforcing quiet hours. If you don't do a chore that was assigned to you, you get fined.
This might be a good way to bring some structure into a potentially wild environment, but it could also make your college experience feel a lot more like living with your parents than living on your own.
2. You'll have limited personal space
Sorority houses might look big and beautiful from the outside, but inside, things can get a little tight. Jaclyn says it can be hard when so many girls live in one house.  In most sorority houses, you'll have to share a bedroom with at least one other girl, if not more, so you probably won't have the luxury of a single room while you're in the house.
More girls in tight quarters also means limited closet and storage space. Jaclyn says that she has to deal with small closet space, which can definitely be hard to manage with all the cute clothes you accumulate for date nights and formals.
But depending on where you go to school and how your sorority house is set up, the size of the house and the number of girls who live in it varies. If you don't mind sharing a room, bathroom or closet with a few of your closest friends, then you might do just fine with the space you'll have.
3. You'll have limited alone time
Another problem that could arise with a large group of girls living under one roof is having trouble finding some time to yourself. Jaclyn says that she doesn't get any "me" time in her house. On one hand, living with your best friends could be great because you never have to be alone. But for those times when all you need is a moment of solitude to collect your thoughts, you might just want to steal away from your sorority sisters.
"I do regret my decision because I am a more private person, and privacy is not possible in a sorority house," Sarah says. Eleven girls live in her house, and living with that many girls can make it difficult to get any alone time. There is also the possibility of guests being in the house, which increases the population even more while decreasing the chance to have some peace and quiet.
4. Your sorority might become your life
When you spend every waking (and sleeping) hour with the women in your sorority, there's a strong possibility that your life will get totally consumed by everything Greek. This might not be a bad thing for you, but if could make it harder to spend time with other people and do activities that aren't related to your sorority.
"I refrained from living with my sorority [sisters] because I already spend so much time with them," says Hannah Richman, a junior at Hofstra University. "I felt that if I moved in with them I would never see any of my other friends, and I didn't want to be the girl that lost all of her friends because she joined a sorority."
If you're worried that living in the house might put in you a tough situation like this, it's important to be mindful of balancing both worlds from the start. If you block out certain times or days to devote to your non-sorority friends or activities, then you run less of a risk of neglecting the other important parts of your life.
No matter what you choose, your sorority sisters will always be there for you. While it might be more convenient to have them as your roommates, many campuses also have close enough housing that you'll still be able to see your sisters easily enough. "At my school, a lot of the girls don't live together, and we live close enough to one another that we see each other when we want to," Hannah says.
If you're still not sure if a sorority house is right for you, but you still want to live with your sisters, you can look into the option of living with a few of them in a dorm or apartment. This way, you can test you the waters before you jump headfirst into the full sorority-house experience.