The rumors we all hoped to be true have officially been confirmed. Not only is there going to be a Ghostbusters remake, but it will star some of our favorite funny female stars. Yesterday, director Paul Feig revealed the very anticipated casting when he tweeted a picture of the new four leading ladies. This marks a big win in the fight for more female leads in comedy films. Although there has been some backlash for the Ghostbusters reboot featuring an all-female cast, we know this diverse group of ladies will do it justice.
Kristen Wiig
You've seen her hilarious impressions on SNL and her first written screenplay come to life in Bridesmaids. Now she's starring as one of the new "Ghostbusters" alongside some of her former co-stars and friends. Wiig's comedic versatility is perfect for the role, and she's guaranteed to bring big laughs with her awkward yet relatable humor.
Melissa McCarthy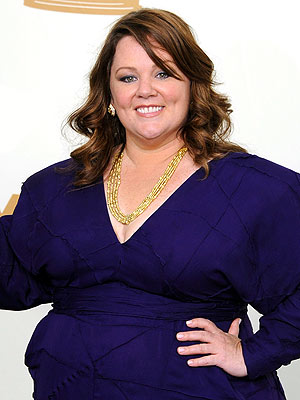 It's no surprise that Melissa McCarthy was the first one to be cast, with her history of hilarious characters in films such as The Heat, Identity Thief, and Tammy. McCarthy's ability to improvise lines off the top of her head are sure to make any audience laugh.
Kate McKinnon
Current SNL cast member Kate McKinnon is finally hitting the big screen and we couldn't be more excited. McKinnon has been making us laugh on SNL since 2012 with her spot-on Ellen Degeneres and Justin Bieber impressions. The only thing that could make this movie even better is if she stayed in character as Bieber the whole time.
Leslie Jones
This SNL newbie has had quite a year. She may be the new featured player on SNL this season, but she's no stranger to the comedy world. Jones, who started off as a stand-up comedian also had a part in Chris Rock's recent film Top Five. This may be her first major role, but with her experience and hilarious honesty, it won't be the last we see of Leslie Jones.
The film is set to start filming this summer in New York, and will be released on July 22, 2016.