If you've ever tried online dating, you know the Internet is full of weirdos. Don't get us wrong; we're firm believers in the power of websites like OkCupid to bring great couples together... but let's be real. For every great date or flirty message exchanged that came from being winked at online, there were a few weird ones to weed through. We spoke to some collegiettes about the worst messages they've ever received, and the results were pretty entertaining. Check out the worst of these online pick-up lines, from the mildly uncomfortable to the what-were-they-thinking awful.
12. "Hey Friend, I think we could be friends. Sincerely, Friend P.S. Friendship"
– sent to Emily, a recent graduate of Barnard College
Dear Friend,
Thank you for taking the time to apply. While I appreciate your interest in my friendship, I am unfortunately not accepting friendship applications at this time. Best of luck in your future endeavors.
Kindest regards,
Enemy
P.S. Enmity
11. "I'm sure you have been wondering where I have been all your life. Sorry I got held up rescuing damsels in distress, slaying dragons, freeing captured unicorns and then of course I got turned into a frog there for a bit. So sorry it took this long to get in touch with you. I'll make sure you have the fairest pony in all the kingdom and don't even get me started on the tiara :-) 
ps. you are a princess right?"
– sent to Kelsey, a junior at Ohio State
Only one princess can express our feelings about this message:
10. "Can I get some fashion advice? I've been mixing pastels with plaid lately and I just don't think it bodes well for me anymore."
– sent to Kelly, a senior at Columbia University
Oh, baby, baby. There's nothing sexier than talking prints. It's true, though; we've heard pastels and plaid are an omen of upcoming rejection.
9. "I just looked into it and it's not illegal to wear a towel to work."
– sent to Julia, a recent graduate of Barnard College
…we'll keep this in mind when we get dressed tomorrow, thanks.
8. "I wanna live in your socks so I can be with you every step of the way."
– sent to the author
That just sounds uncomfortable.
7. "Are u interested in a date? THANX"
– sent to Elizabeth, a senior at Barnard College
No. UR WELCOME
6. "Hi!! Do you like older men??"
– sent to Sarah, a senior at Barnard College
Isn't there a reason you set an age range on these websites? Whoever said 40 was the new 25 was seriously disturbed.
5. "Hey sexxxXxE. I jus date Azn chicks but Ill make an exceptin 4 u babe ;)"
– sent to Danai, a recent graduate of Harvard
WowwWw. Were so flatterd, we cant belive we made the cut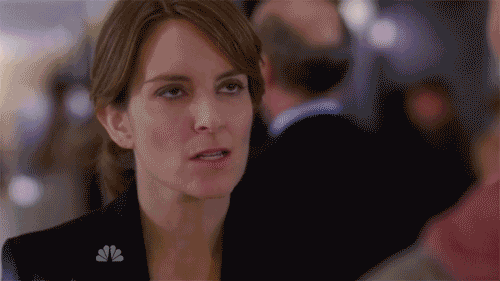 4. "Can you give me directions to your heart? I've seemed to have lost myself in your eyes."
– sent to Rachel, a senior at Columbia University
Yikes. If you're going to be this cheesy, could you at least use correct grammar?
3. "Ya, just bored. You do seem...ok :) How are you?"
– sent to Emily, a recent graduate of Barnard College
BRB, swooning.
2. "are you interested in my trademark massage today? :)"
– sent to Rachel, a senior at Columbia University
Nope™
1. "9/10, would pollinate"
– sent to the author
We don't even know where to begin. Is this flattering? Disgusting? Both? Why did we lose a point? Why should we care?
What about you, collegiettes? Have you tried online dating? These messages are pretty priceless, but we bet you have some great ones of your own. Share them in the comments!