It was obvious from the first few minutes of Lifetime's You that bookstore clerk Joe (Penn Badgley) was a villain. He used the scant personal information Beck (Elizabeth Lail) gave him to track her down, insinuated himself into her life and seemingly made her fall in love with him. But as the show has progressed, it has become clear that Beck has many "villains" in her life. And this week, we clearly saw that her supposed bestie, Peach (Shay Mitchell), is one of them.
In "Living With the Enemy," we learned that Joe despises Peach and sees her as a destructive influence in Beck's life. Now given that Joe has been lying to Beck, it can be hard to trust his perception of events. But the episode provided plenty of evidence that Peach is just as sinister as Joe, and while Joe's actions (say, kidnapping and murdering Benji) may be more violent than Peach's blackmail and put downs, both are damaging to the people around them.
Here's a recap of the craziest things Joe and Peach have done, in only five episodes of You. And warning, spoilers lie ahead...
Episode One: Joe breaks into Beck's apartment.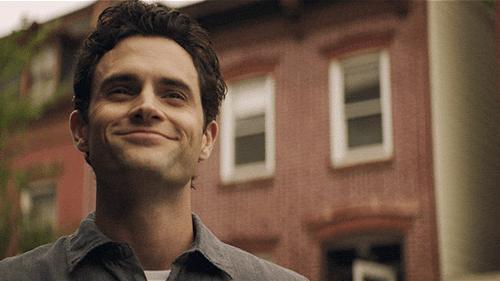 This show sure started with a bang when in the very first episode Joe had already managed to find his way inside Beck's apartment. If this happened so soon in the series, you know things are only going to get crazier from here.
Episode Two: Joe steal's Peach's rare Wizard of Oz book.
This feels oddly tame compared to Joe's other behavior throughout the series. He presumably steals this book just because... he can? Or maybe he wants to give it to his neighbor Paco? Who knows. But it sure does tick Peach off and makes her start to keep a closer eye on him.
Episode Two: Joe murders Benji.
We all knew this was coming once Joe put Benji in his basement prison, but it was still very unsettling to watch Joe have no reservations about killing someone in cold blood.
Episode Four: Joe follows Beck to the Charles Dickens festival.
It's one thing to pretend to casually run into someone at say, a grocery store or coffee house and call it a coincidence, but a Charles Dickens festival? How do you explain that as a coincidence? Joe tries and Beck, once again buys into his story, as I scream at my TV. This really should have made Beck suspicious, but, nope.
Episode Four: Peach tries to track down her missing book at Joe's bookstore.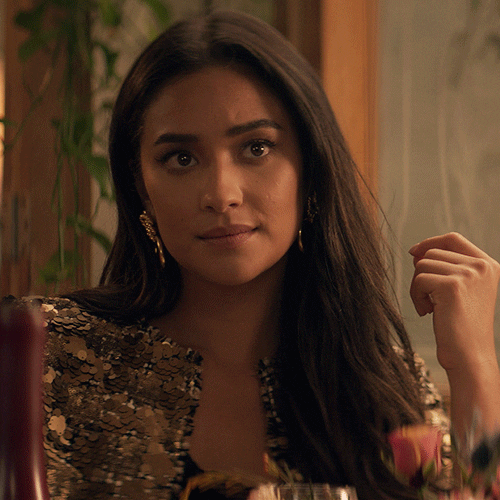 Peach sure is determined to get that book back (even though I doubt she is reading rare L. Frank Baum novels on the reg). At this point it's hard to tell if she wants her book back or if she wants to prove to Beck that something is wrong with Joe. So, she goes to Joe's bookstore to get what is rightfully hers. But, instead of finding her rare book, she just finds Joe's sweet lovable co-worker, Ethan. (Please don't let anything happen to Ethan!)
Episode Five: Peach posts an old, unflattering video of her friend Annika on Instagram—anonymously.
Undermining her friends so that she can remain queen bee is where Peach thrives, and that was never as clear as when Peach posts an unflattering video of her friend Annika to Instagram as retaliation for an unflattering picture Annika posted of Peach. Using social media to attack people is just plain wrong and this reaction seems a little over the top, even for Peach.
Episode Five: Peach sets Beck up with a literary agent, who turns out to be a big creep.
Another case of Peach knocking down her friends to make sure they come crawling back to her. Initially it looks like Peach is helping Beck network to get her writing published, but instead she ends up sending Beck into the back of a limo with a creepy man. It's time for Beck and Annika to realize that this isn't how friends treat each other and cut Peach loose.
Episode Five: Joe steals Peach's laptop to begin stalking her.
This whole sequence was confusing, but somehow, Joe gets a hold of Peach's laptop and works his magic to uncover the secrets of her life (see below). When Peach comes to accuse him of stealing her laptop, he is able to somehow manipulate the "Find My Laptop" software to show that her laptop is right at home where she left it.
Episode Five: Peach is maybe obsessed with Beck.
In Joe's exploration of Peach's belongings and online footprint, he discovers that she might be more into Beck than she says she is. Now there's nothing wrong with Peach being in love with Beck—love is love, people—but what is wrong is if Peach's love borders on obsession. And given that she has photos of Beck stashed away (and Beck's name is part of Peach's password), I'd say that Peach is a little bit obsessed.
Episode Five: Peach—maybe—overdoses to get Beck's attention.
Peach fakes an overdose to bring Beck's attention away from Joe and back to her, which might be the craziest thing that has happened on this show to date. This is wrong on so many levels, but it is especially upsetting to see how Peach preys upon Beck's connection to addiction to manipulate her.
Episode Five: Joe doesn't even try to help Peach during her medical emergency.
During the hysterics with Peach, you might be wondering where Joe is. Well, he's with Beck, of course! And when Beck asks him to find Naloxone, to aid Peach during her medical emergency, he takes his sweet time (which, of course, is not what you should do in any sort of emergency). Beck reprimands Joe for his action (or should I say, in-action) and lectures him on the consequences, but we all know that Joe isn't bothered by this, because he would prefer it if Peach weren't around. Which brings us to…
Episode Five: Joe tries to kill Peach on her daily jog.
At the end of the episode, Joe is once again following Peach on her daily jog. Only this time, instead of just following her, her hits her over the head with a rock. In the moments after this, we see Joe,for the first time, consider the consequences of his actions. But as he's worrying about murdering Peach in broad daylight, he runs into Beck, who informs him that Peach has been hospitalized after being attacked.
In the preview for next week's episode, it seems that Peach is okay and that she and Joe are once again at odds, competing for Beck's love and attention. If I could give Beck a piece of advice, it would be to run. Far, far away from these people.
You airs Sundays at 10 p.m. on Lifetime.