Everyone's favorite heartthrob, Shawn Mendes, has just premiered the music video for his latest single "In My Blood," and it's everything we could have ever hoped for.
The 19-year old Canadian singer dropped "In My Blood" along with his second single "Lost in Japan" in March, both of which are rumored to be on his upcoming album. Although the date of the album's release has not been announced, this video is definitely enough to hold fans over.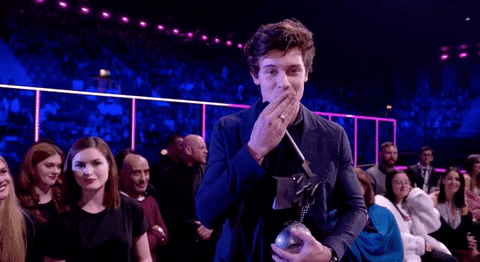 "In My Blood" is simple and powerful, with overhead shots of Mendes lying in an empty room singing as rain, snow and rocks cascade down around him. After the darkness of the elements fades away, they're replaced with sunshine and lush flowers as Mendes is cleansed from his inner turmoil.
In the video, Mendes is "fighting literal and figurative storms," according to Rolling Stone. The singer himself is the centerpiece of the video, with little else to distract from his strong voice and powerful lyrics.
The video is beautiful, moving and exciting. If you haven't seen it yet, make your day a little better and watch it below: