TV actress Heather Lind has accused former President George H.W. Bush of touching her inappropriately while posing for a photo together, NBC News reports. The TURN: Washington's Spies star revealed the incident in a now-deleted Instagram post, saying that Bush touched her behind and made a dirty joke while they, former First Lady Barbara Bush and Lind's castmates posed for a photo at a 2014 private screening of the AMC show. 
Lind seemed inspired to talk about the encounter after seeing a photo of Bush shaking hands with former President Barack Obama at the recent "Deep From the Heart"hurricane benefit concert. She said that she felt "disturbed" seeing the photo, recalling her own experiences with the former leader.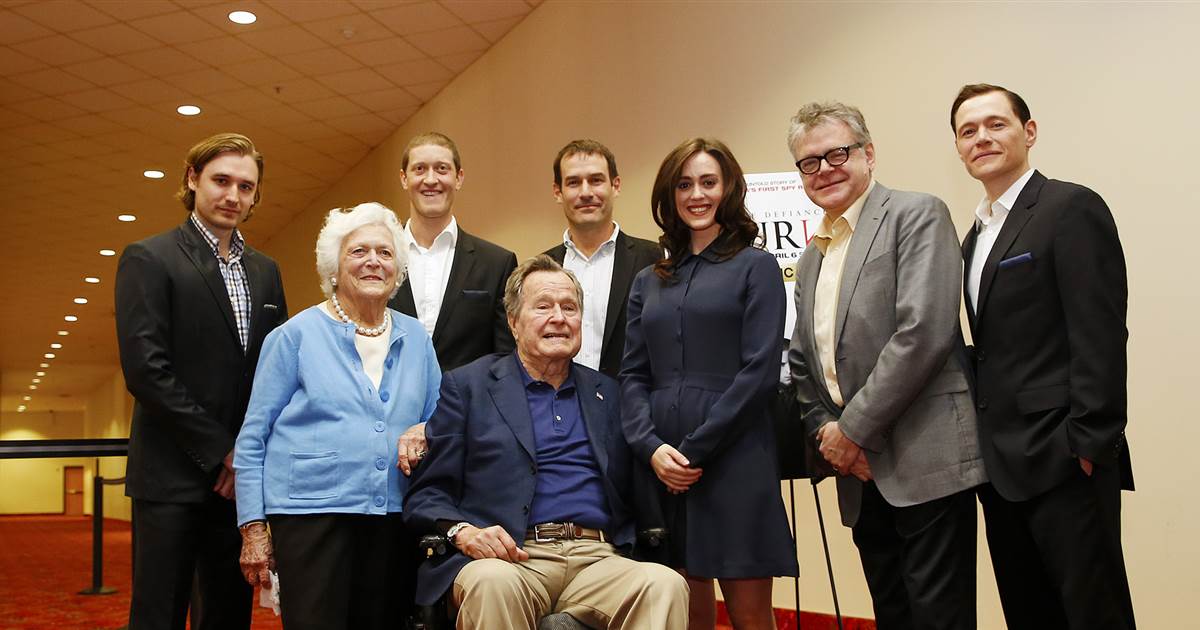 "He didn't shake my hand," she originally wrote, according to HuffPost. "He touched me from behind from his wheelchair with his wife Barbara Bush by his side. He told me a dirty joke. And then, all the while being photographer, touched me again. Barbara rolled her eyes as if to say 'not again.' His security guard told me I shouldn't have stood next to him for the photo."
Calling out Bush for abusing his power to enact change, Lind said, "What comforts me is that I too can use my power, which isn't so different from a President really." 
The former president's office released a statement in response to Lind's claims, emphasizing Bush's physical ailments. "At age 93, President Bush has been confined to a wheelchair for roughly five years," the message stated, "so his arm falls on the lower waist of people with whom he takes pictures."
JUST IN: Pres. H.W. Bush "has patted women's rears in what he intended to be a good-natured manner," his office says in new statement. pic.twitter.com/kmAqfxlBQZ

— NBC Nightly News (@NBCNightlyNews) October 25, 2017
In an initial statement, spokesman Jim McGrath said, "President Bush would never—under any circumstance—intentionally cause anyone distress, and he most sincerely apologizes if his attempt at humor offended Ms. Lind."
The second, more detailed statement probably could have been worded a little less controversially, explaining that to comfort people in photos, Bush "has patted women's rears in what he intended to be a good-natured manner." Um, what? 
Lind has yet to publicly respond to Bush's apology, but if I was her, I would definitely feel uncomfortable with what the statement implied.