The Last Song is totally one of those classic romance films that people watch to see Liam Hemsworth and Miley Cyrus literally fall in love. The longtime couple famously fell for each other while filming the 2010 drama on Georgia's Tybee Island. In a sweet twist of fate, Cosmopolitan reports that more than eight years later, Hemsworth has returned to Tybee Island to film another movie. But, most importantly, will Miley visit him there to recreate that kiss?
Hemsworth is in Georgia filming his new flick Killerman, in which he plays a money launderer suffering from amnesia after getting into an accident. He was recently photographed on the beach, and while it's unclear if he was shooting a scene while there, this makes me wonder if we have more ocean kisses from Hemsworth to look forward to in this movie.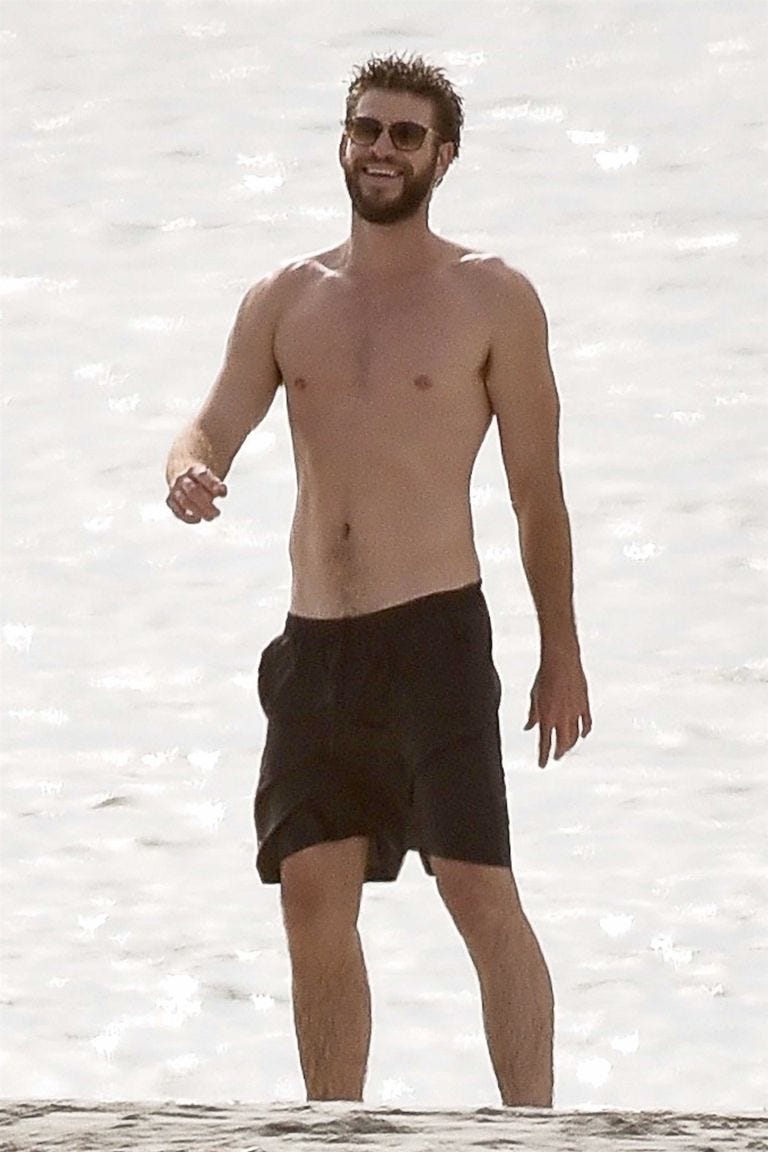 A fan later shared a photo of herself with Hemsworth in a store. It's good to know I'm not the only one wondering where Cyrus is.
Guys @LiamHemsworth is in freaking tybee island where he filmed the last song with miley. Where are you @MileyCyruspic.twitter.com/nYMlQaEcqj

— MC (@nikkiib0w) October 22, 2017
Earlier this summer, Cyrus even threw things back to that epic Last Song kiss on Instagram, proving that Tybee Island is still quite special to the couple. I mean, that's enough to prove that a reunion on that beach must be in the works, right?