Lead guitarist for the Josh Abbott Band, Caleb Keeter, has  changed his views on gun control after he witnessed the deadliest mass shooting in U.S. history at the Route 91 Harvest Festival Sunday night. The band performed at the event before the attack, which left 59 people dead and over 500 injured.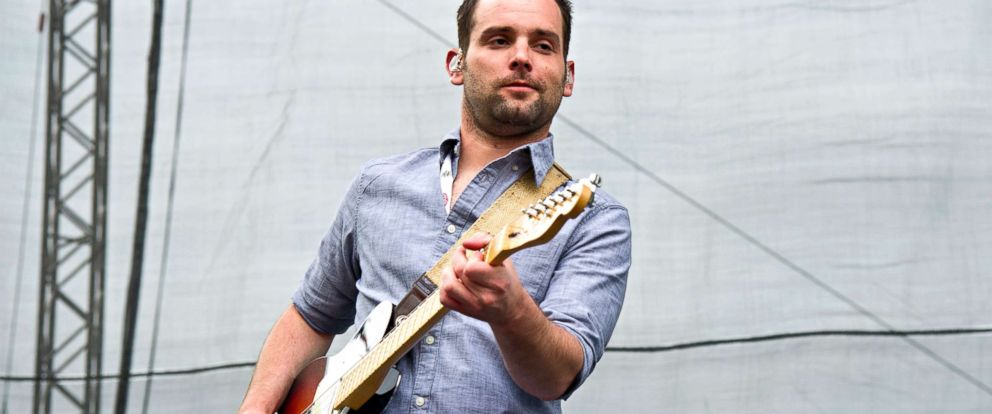 The possibility of new gun regulations has been a hot topic of conversation since news of the Las Vegas shooting broke. Keeter, who released a statement Monday morning via Twitter, has reconsidered his stance on whether America needs stricter gun laws in light of what he witnessed, Entertainment Weekly reports.
In his statement, Keeter expressed how he's been a Second Amendment advocate his whole life, but now, "enough is enough." Keeter said his crew had guns, but they were unable to use them to help. Ultimately, he said having guns was "useless" given the situation.
"Writing my parents and the love of my life a goodbye last night and a living will because I felt like I wasn't going to live through the night was enough for me to realize that this is completely and totally out of hand. These rounds were powerful enough that my crew guys just standing in a close proximity of a victim shot by this f--king coward received shrapnel wounds."
"We need gun control RIGHT. NOW. My biggest regret is that I stubbornly didn't realize it until my brothers on the road and myself were threatened by it," Keeter wrote. "We are unbelievably fortunate to not be among the number of victims killed or seriously wounded by this maniac."
— Caleb Keeter (@Calebkeeter) October 2, 2017
Keeter later tweeted that he won't live in fear. 
That being said, I'll not live in fear of anyone. We will regroup, we'll come back, and we'll rock your fucking faces off. Bet on it.

— Caleb Keeter (@Calebkeeter) October 2, 2017
Regardless of your stance on gun control, Keeter's statement is powerful and should make you think.