Chances are, if you're in college, you've spent a few too many days in bed binge-watching your latest obsession on Netflix when you could've been doing something productive. Chances are even greater that you'll go into next semester and do the exact same thing.
Next time you're about to watch Friends for the 30th time, think about switching it up and making a dent in this ultimate television bucket list for college women: 30 TV shows every girl needs to watch before graduating.
1. Grey's Anatomy
If you haven't jumped on the Grey's Anatomy bandwagon at this point, now's the time to do so. Better late than never, right? Thirteen seasons late, to be exact.
2. Gossip Girl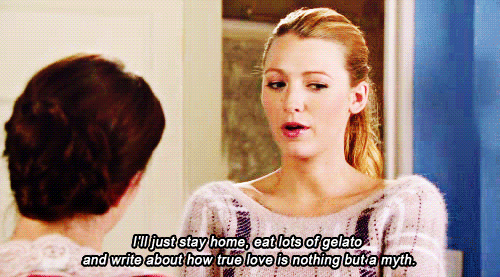 If you hate being a part of drama but love watching it on TV, Gossip Girl is the show for you. Full of romance, cute guys, high school drama, fashion and Blake Lively, it has it all.
3. One Tree Hill
One Tree Hill follows its main characters through high school to adulthood—and it's filled with twists and turns the whole way. Basketball plays a big role, but the friendships and relationships are the real stars of the show.
4. Gilmore Girls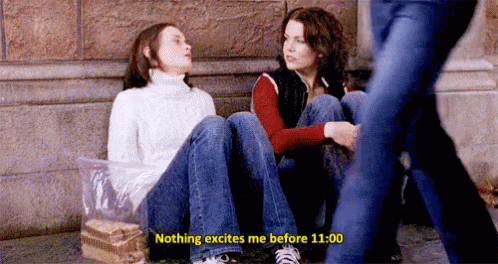 The ultimate mother-daughter duo, Rory and Lorelai Gilmore are coffee lovers in the small Connecticut town of Stars Hollow. They have to deal with rich grandparents, their many boyfriends and all kinds of crazy townsfolk. 
5. Friends
You've probably seen an episode of Friends here and there over the years, but if you haven't taken the plunge and watched it all the way through, you're missing out. You'll fall in love with Phoebe, Rachel, Monica, Chandler, Ross and Joey. We all relate to their struggles of learning to adult in NYC. 
6. Friday Night Lights
Even if you're not a football lover, there's plenty to love about Friday Night Lights. Best of all, there are only five seasons—enough to keep you entertained for a while, but not so many that it's intimidating.
7. Blue Mountain State
Blue Mountain State is a staple for college students and pretty much embodies college life in general. Plus, it's hilarious and will literally leave you rolling. 
8. Breaking Bad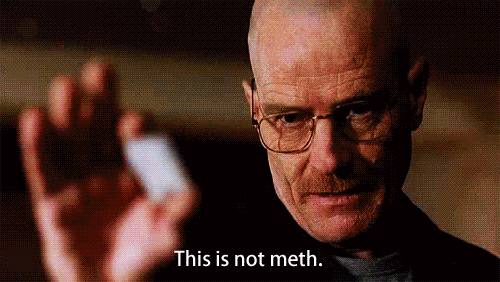 If you think you wouldn't like a show about making crystal meth, you're probably wrong.
9. Shameless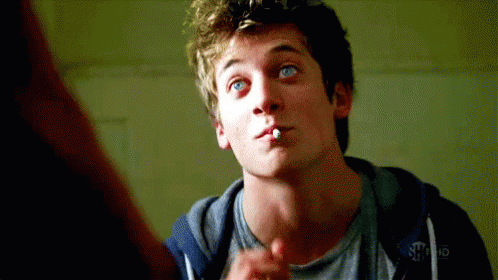 You've likely heard the name Lip Gallagher at some point on social media. Watch Shameless and you'll get the hype—or just watch this GIF.
10. Pretty Little Liars
This teen drama just ended after seven years on air, so you're not required to be as patient as those who were in it from the start. Do it. 
11. 13 Reasons Why
13 Reasons Why blew up earlier this year. With only one season consisting of 13 episodes, it's the easiest show to get through on this list in terms of length but one of the most difficult to emotionally handle since it's about suicide. 
12. American Horror Story
Each season stands alone, so if you're in the mood for something scary and noncommittal, AHS is the perfect choice for you.
13. Game of Thrones
Your friends are obsessed with Game of Thrones and have urged you to watch it multiple times. Now's the time to listen to them. Just don't get too attached to any of the characters. *cough*
14. Orange Is the New Black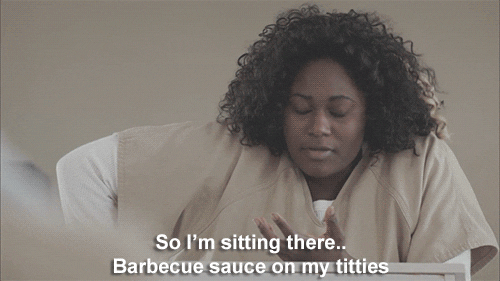 Contrary to popular belief, this show is about so much more than its lesbian storylines, with fascinating backstories behind each inmate. 
15. How to Get Away with Murder
No surprise, it's another hit from Shonda Rhimes, the creator of Grey's Anatomy. How to Get Away with Murder provides much of the same drama but takes place at a law school instead of a hospital.
16. The Office
One of the most commonly referenced shows on Netflix, The Office's sense of humor isn't for everyone, but if it's for you, you will die of laughter.
17. Parks and Recreation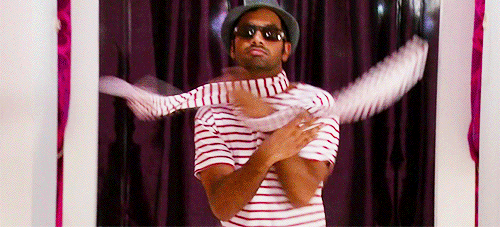 Parks and Rec has a similar sense of humor to The Office and is literally laugh-out-loud funny. Every character—except Mark—is totally different, but they all have great personalities. Leslie Knope is just goals. 
18. How I Met Your Mother
It may take you nine seasons to learn who the mother is, but there's plenty to keep you entertained on the way. It's a good pick when you're in the mood for something funny.
19. New Girl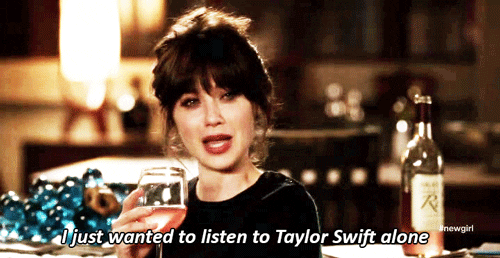 Full of relatable moments, New Girl stars Zooey Deschanel. You can't go wrong with this adorable comedy.
20. That '70s Show
Much like Friends, you've probably seen episodes here and there, but you need to see it all the way through. Plus, you'll appreciate the jokes more now that you've gotten older.  
21. Bob's Burgers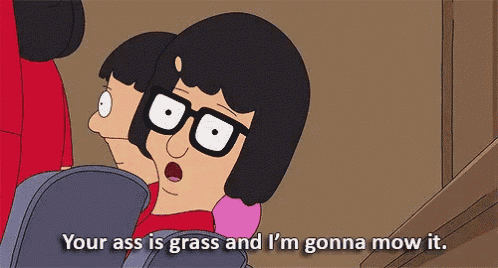 It's the best show to watch at the end of the night when you're out of brain cells and want something you don't have to use any mental energy on. Pro tip: Bob's Burgers is 100 times funnier when it's past midnight.
22. Criminal Minds
If you're not already paranoid about your surroundings, you will be after watching this crime show. It's fitting for criminology majors or anyone who likes a little intensity with their TV.
23. The Vampire Diaries
Okay, so maybe vampires aren't all the rage anymore, but the best part of The Vampire Diaries is the many different relationships you can ship and, of course, Ian Somerhalder as Damon Salvatore. Whether you're a fan of Stelena or Delena, it's a must-watch.
24. Once Upon a Time
A modern take on fairy tales, this one is for every girl who loves Disney. And if you don't love Disney, what are you doing with your life?
25. Sons of Anarchy
Full of action and an extremely attractive lead—looking at you, Charlie Hunnam—Sons of Anarchy is packed with action and drama up until its shocking end.
26. Making a Murderer
There's only one season to watch, but this crime documentary is SO addicting all the way through. Basically it's about a man who police are seemingly framing for murdering a woman. There's a second season in the works, but a release date has yet to be announced.
27. Scandal
Another product of Shonda Rhimes, Scandal has the same romantic drama as Grey's minus the medicine, plus politics. It's ideal for political science majors or drama queens, tbh.
28. The 100
This post-apocalyptic series is probably one of the most underrated shows. You put it on your list, but don't give much thought to until someone gives you a push to watch it. Here's your push.
29. The Walking Dead
This popular series also takes place in a post-apocalyptic world—this time as a result of a zombie virus. It's got all of the elements of a good TV show and will probably break your heart.
30. House of Cards
This political drama is for lovers of The West Wing, but instead of feeling patriotic optimism about serving the American people alongside Rob Lowe, you'll be watching corrupt politicians screw over the American people. How fun.