These adorable swimwear pieces and accessories will have you counting down the days until Memorial Day!
1. Daytona One Piece in Orange ($35 at Entourage Clothing)
These adorable cutouts keep this one-piece swimsuit looking fun, cute and perfect for the summer!
2. Pixie Top in Pearl ($99 at lolli)
I'm in love with this mermaid-esque suit, which avoids looking too costume-y with its minimalistic details.
3. Quicky Dry Beach Towel ($19.99 at Dock & Bay)
This classic blue and white striped beach towel is perfectly retro and all-American.
4. American Flag Shorts Levis High Waisted Denim Patriotic Shorts - Dark Wash ($25+ at Etsy)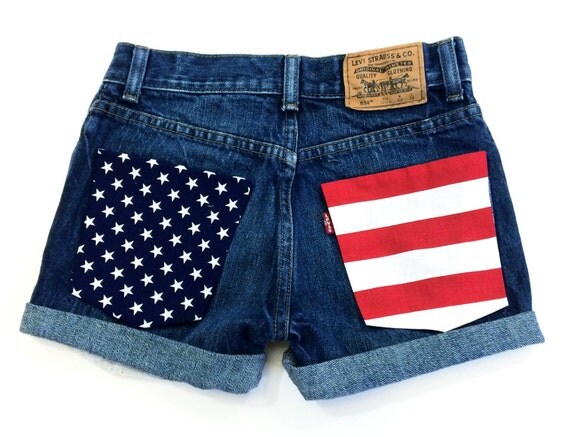 Show off your patriotic pride in a cheeky way.
5. Crochet Trim Swim Cover-Up ($22.90 at Forever 21)
This delicate cover-up is casual enough to throw over your favourite suit during a day at the beach, and cute enough to wear to a party at night.
6. ban.do Vacation Beach Towel ($38 at Urban Outfitters)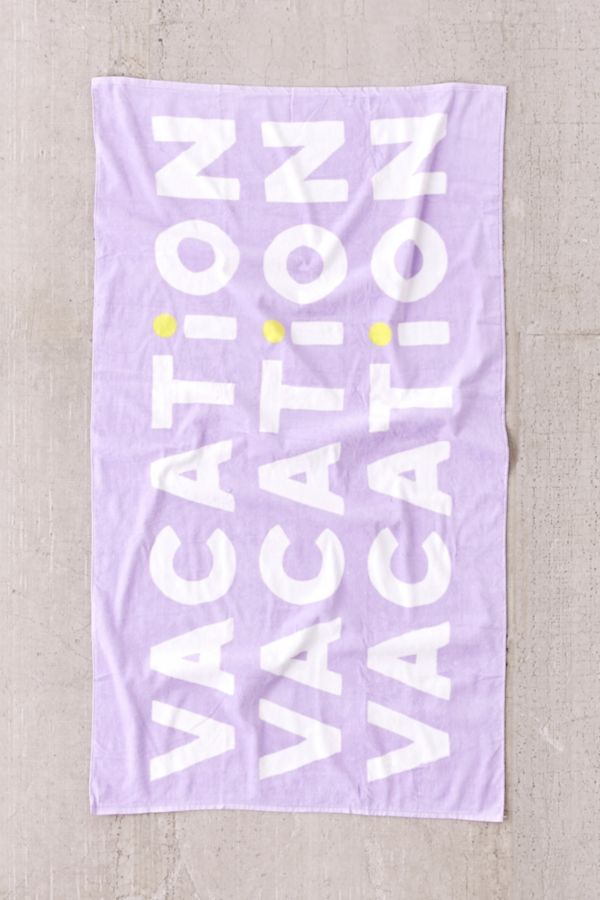 This towel is still perfect, even if the only vacation you're going on this summer is the one in your backyard.
7. Red and Navy American Painted Stripe Print Women's Classics ($55 at TOMS)
These shoes are the perfect way to add a touch of American spirit to any outfit!
8. Round Towel Co. The California Roll Round Towel ($54.95 at Nordstrom)
Swimsuit season or not, sushi is always a good idea!
9. Yandy American beauty One Piece Swimsuit ($42.95 at Yandy.Com)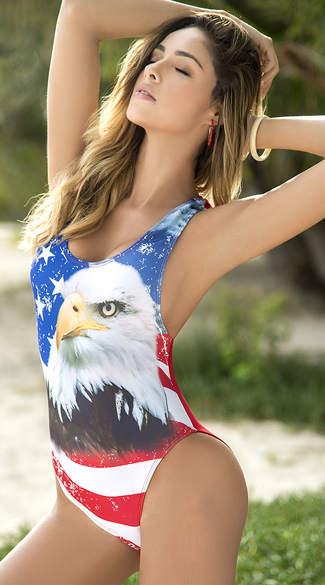 When patriotism and style collide...
10. Lace Halter Cover-Up Dress ($24.90 at Forever 21)
I could make a lame joke about how this cover-up doesn't actually cover much up… but what's the fun in that?
11. Calvin Klein CK Racerback Lycra One Piece Swimsuit ($84 at Luisaviaroma)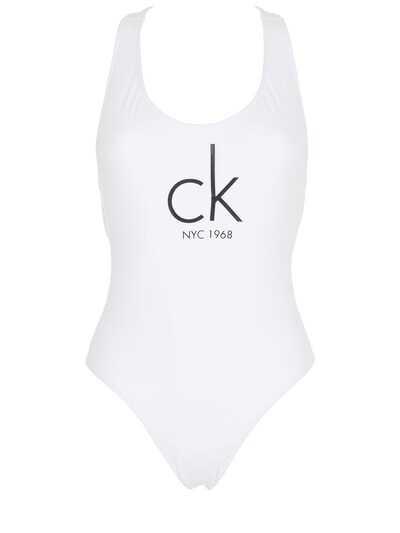 Switch up your go-to CK sports bra for a more waterproof option.
12. Off-The-Shoulder Bikini Top ($16.99 at Charlotte Russe)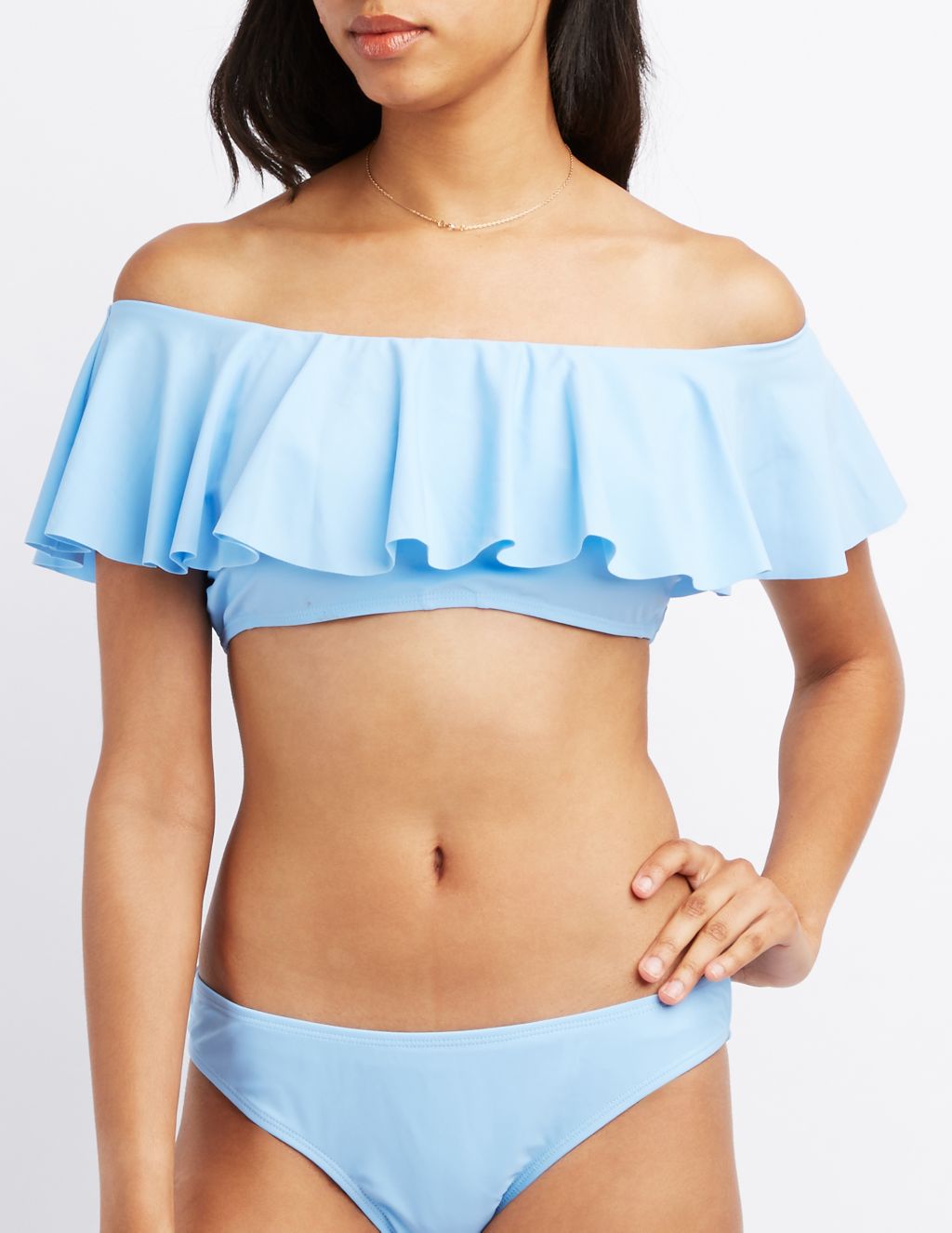 Keep rocking the off-the-shoulder trend all the way to the beach!
13. Surf Squad One-Piece Swimsuit ($19.90 at Forever 21)
Not only does a suit like this look good in an Instagram photo, but it writes the caption for you too!
14. BECCA® by Rebecca Virtue Scenic Route Dress Swim Cover-Up ($88 at Bloomingdale's)
Whether you're taking this adorable cover-up straight to a vacation in Greece or to your own backyard, you'll be sure to make a splash.
15. Need I Say Shore? One-Piece Swimsuit in Deco Update in L ($74.99 at Modcloth)
The structure and multiple patterns make it known that this isn't your mother's one-piece swimsuit!
16. Women's Bigmouth Inc. Giant Pizza Slice Pool Float ($25 at Nordstrom)
Soaking in the sun on a giant piece of pizza (potentially while eating your own slice of pizza) might very well be the definition of living your best life.
17. Kona Sport Bikini Top ($90 at ElleMer Swim)
This minimalist bikini is perfect for you to add fun summer accessories to!