Every beauty addict knows that when it comes to finding the right skincare products, the struggle is SO. Real. Many of the cult-favorite, tried-and-true skincare products out there that we're dying to try also come with a hefty price tag—which doesn't exactly work so well with your college girl's budget. Luckily, we got the inside scoop from experts about which products are the real deal and totally worth the splurge—and which steps in your skincare routine just aren't worth the big bucks.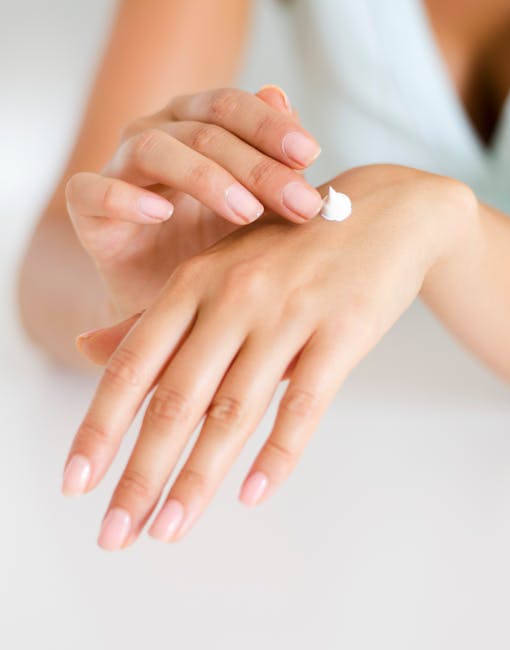 Splurge
Moisturizer
Since moisturizer is a product that stays on your skin all day, all night and underneath makeup, it makes sense a high-quality hydrator should be at the top of your splurge list, regardless of your skin type. Heather Wilson, an esthetician and the director of brand development for InstaNatural, says that moisturizer should be a priority when it comes to your skincare routine.
"Splurging on your moisturizer ensures you are getting a concentrated product that uses high quality ingredients, while eliminating the risk of ingredients like synthetic fragrances, mineral oil, and alcohol," Wilson says. "Since your moisturizer is left on your skin all day, you'll want something that is full of powerful and healthy ingredients."
Super moisturizing ingredients to look out for? Hydraulic acid, ceramides and glycerin, which all help to give skin that plump, freshly moisturized glow we're all after. We recommend Philosophy's Renewed Hope in a Jar ($47), which contains two of the three.
Serum
Always heard about serums, but were never quite sure why you needed one? You're not alone. While there's a multitude of different serums that are designed to do everything from fighting aging, to clearing blemishes, to hiding wrinkles, they're all products that contain potent, highly concentrated ingredients—meaning you'll want the best of the best.
Spencer Barnes, a celebrity makeup artist who has worked with the likes of Vanessa Hudgens and Olivia Wilde, says that serums can be simplified as long as you know which quality ingredients to look for.
"Serums have highly concentrated ingredients that target specific needs," Barnes says. "I like to look for serums with a green tea extract for tightening, olive or a citrus extract to help repair or fight off free radicals."
While your serum of choice could change depending on your skin's unique needs, look for items like First Aid Beauty's Anti-Redness Serum ($36) or Ole Henrikson's Truth Serum ($48). While both are designed to do very different things, they both contain antioxidant ingredients that fight free radicals and will majorly save your skin down the road. 
Eye Cream
Lack of sleep isn't exactly a collegiette's most uncommon problem—which makes investing in an amazing eye cream totally worth it in the long run. Plus, according to Barnes, splurging on an eye cream means you'll be getting ingredients that actually work.
"I normally recommend eye creams for at night because when you are sleeping your body is working to regenerate, heal and sooth, especially when you're lying still," Barnes says. "You'll want to find products that contain vitamin E and C to help hydrate and brighten the skin. By splurging on these products you are certain that you will be applying quality products on your skin for the best results."
When you've been pulling all-nighters during finals week, you'll want something that will de-puff and brighten your eye area in a flash. With ingredients like coffee (seriously!) and ginseng, we recommend Origins GinZing Refreshing Eye Cream ($30) to get that well-rested effect.
Exfoliator
While it may seem like any old exfoliator will slough away those dead skin cells, Lindsey Blondin, the lead esthetician at George the Salon, in Chicago, says that using the wrong scrub can actually be detrimental to your skin.
"Scrubs that are too harsh can actually cause microscopic cuts, scrapes, tears to the skin causing fine lines, wrinkles, scarring, and broken capillaries," Blondin says. "Also if you are prone to acneic skin, it can spread bacteria."
Those issues definitely don't sound like our idea of a good time. To avoid some major skin struggles, try a product like Philosophy's Microdelivery Exfoliating Wash ($28), a tried-and-true fan favorite. Or, to skip the scrub entirely, but still get all the exfoliating benefits, try Boscia's Exfoliating Peel Gel ($34).
Save
Cleanser
While cleansing is one of the most vital steps to your skincare routine, Wilson says it's also one of the best steps to buy at a budget-friendly price.
"Regardless of your budget, great quality cleansers are quite easy to find," Wilson says. "We tend to go through cleansers faster than other products, which means they can make a big impact on your budget. Skip cleansers that feature active ingredients and save that money for your treatment products. Instead, look for gentle, multitasking cleansers that remove makeup and cleanse the skin. These cleansers allow you to skip the cost of a makeup remover and since they don't contain expensive actives, they tend to be more cost effective."
When a cleanser is only on your face for about 30 seconds each day, there's no real reason to splurge on special ingredients that are probably already in your toner, serum or moisturizer. Wilson recommends InstaNatural's Facial Oil Cleanser ($15.95), which gently cleans and removes makeup for an all-in-one way to get a fresh face at the end of the day—and if it allows us to skip buying makeup remover, we're all in!
Toner
Toners always seem to be at the center of a huge debate among beauty lovers everywhere—do you actually need one or not? What do they even do? Good news: Wilson says that a toner can be a great, inexpensive addition to a skincare routine—so there's not exactly a ton of financial risk involved if you're curious about trying one for yourself.
"Toners are a simple product that offer tremendous benefits, so don't let price scare you away," Wilson says. "Toner varieties can range from complex treatments to basic hydration, and while both options are fine, the simpler toners are best for college-aged skin and wallets."
The bottom line? Look for a toner that suits your skins needs—it doesn't need to be super fancy either. We like Mario Badescu's range of toners, which all ring up at a budget-friendly $15. There's a formula for every skin type, too!
Masks
It turns out that the fancy mask you bought at Sephora last week probably has a lot of the same ingredients as one you can find in the aisle of the drugstore.
Blondin says that when it comes to masks, it's the ingredients that count—and most of them are the same across pricey and budget products. For oily or acne-prone skin, she recommends looking for a clay-based mask. For dry-skinned ladies, she says to look out for products containing aloe.
If you need something to keep you blemish free, we recommend Garnier's Active Pore Purifying Clay Cleanser Mask ($8.99), which contains both charcoal and clay to keep you clear. (It multitasks as a cleanser too!) To keep flaky, dry patches at bay, try an aloe sheet mask like Tony Moly Aloe Mask Sheet ($3.75) for some major moisture.
It turns out that it's easy to #TreatYourself to fancy skincare products on a budget—as long as you're willing to pick and choose where you splurge and where you save. With a little bit of high-low mixing, your wallet (and your skin!) will thank you.