It seems like every single day Miley Cyrus and Liam Hemsworth get cuter and cuter as a couple. From adorable family photos to literally anything having to do with their dogs, the couple is serious #goals. 
And their dates are no exception. According to Cosmopolitan, the couple took a stroll in Los Angeles with their two dogs Dora and Mary Jane and they looked perfect doing it.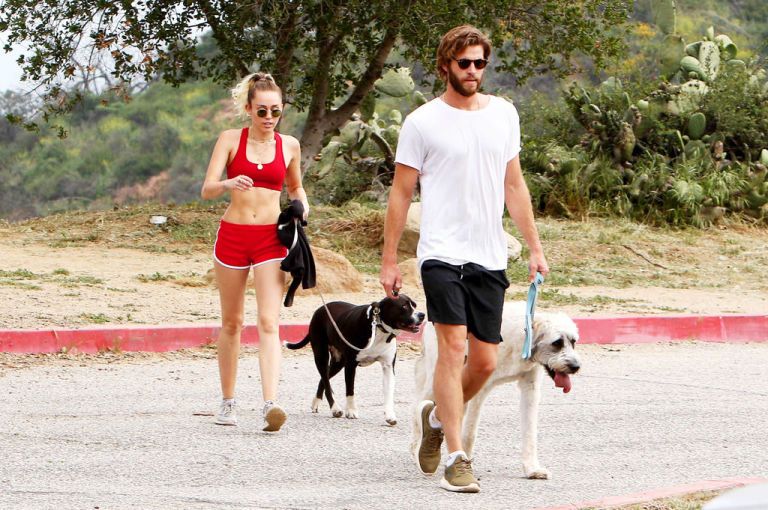 Brb going to beg my boyfriend to take a hike with me now.
Follow Isabel on Twitter.