Spy Kids was lowkey one of the most important movies of our childhood. (Floop's Fooglies anyone?) So Daryl Sabara (Juni Cortez) dating our fave, Meghan Trainor, would be the best of both worlds, right? Kind of. If you don't want your innocent memories of Spy Kids spoiled by some very adult sex talk, cover your ears.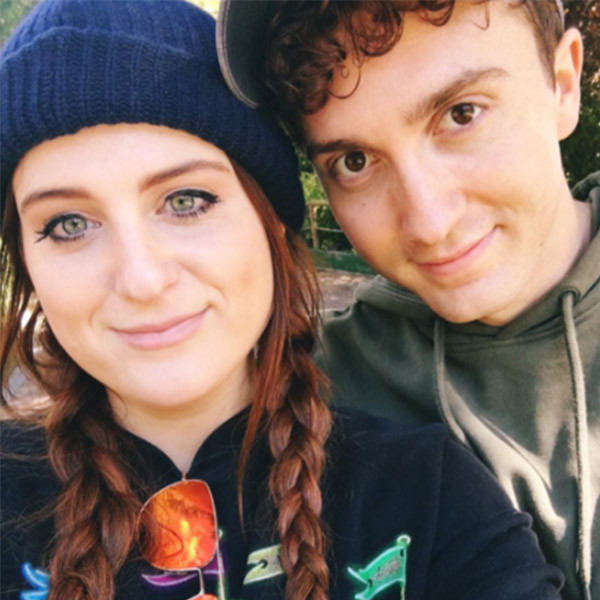 Trainor and Sabara fell in love on a double date, and the rest was history. "We went on a double date—bowling and karaoke," Trainor told Cosmopolitan. "He kissed me at the bowling alley. I told my security to step outside 'cause I didn't want to be watched. LOL. He was the best kisser ever. I know I'm really good at kissing, but I was shocked when he was."
Now, they've been dating for nine months, and Trainor has even opened up about how amazing their sex is. "I never really felt sexy with guys before," she said. "No one expressed how they liked my body out loud in the bedroom until I met Daryl. He is obsessed with it—every inch. And that has improved my confidence more than even 'Bass' did. He's a champion, so we're in heaven."
Trainor has already written six songs about Sabara, so you can definitely expect to hear more about their adorable romance on her next album—including a song called "Marry Me." Hint, hint?
We may have lost our darling little Juni Cortez, but we're so excited that he's grown into a body-positive boyfriend!