After watching love-to-hate-her and hate-to-love-her villain Corinne Olympios on Season 21 of The Bachelor, did you ever wish you could sport merchandise with her quirky catchphrases, such as "Platinum Vagine" or maybe "Make America Corinne Again"? What if we told you your wish was about to be granted?
That's right! Corinne, the cheese-pasta-lovin' nap enthusiast has indeed launched her own "Team Corn"-inspired clothing line with the brand Riot Society. With fun T-shirts and tanks displaying phrases like "Cheese Pasta & Chill" and "I Need A Raquel," you'll definitely want to take out your credit card. The shirts come in men's, women's and unisex sizes, and prices range from only $22 to $26, so you can order a few of these babies and show your support for the one and only Team Corn.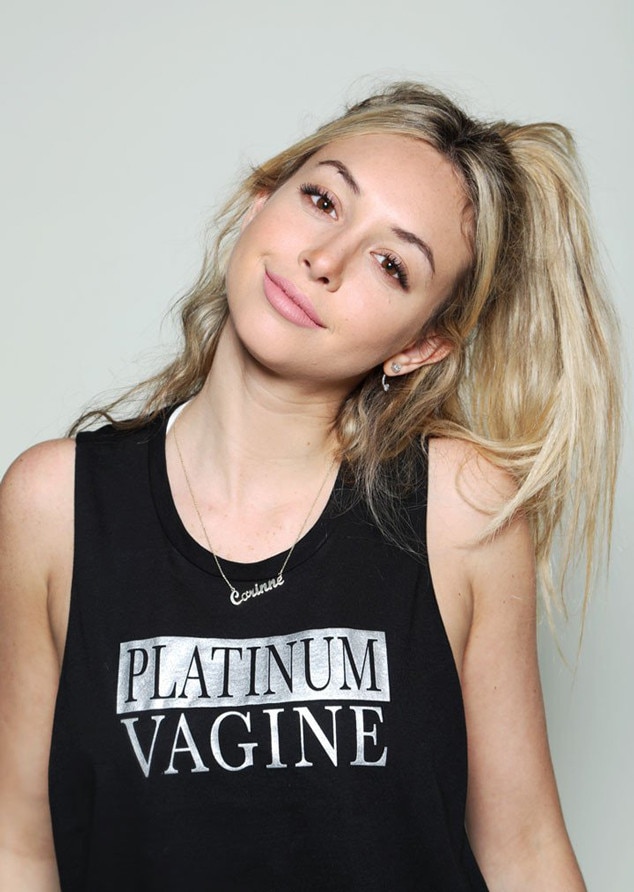 Corinne teased the new line earlier this week on Instagram, and it's safe to say that Bachelor Nation is certainly surprised! 
Corinne also posted a fun Instagram video yesterday to give her fans a better look at the new line and to thank everyone for their support, and we can't get enough. "I am so taken aback by how many people have supported! I truly thank all of you!" she captioned the vid.
Team Corn forever!