Remember how exciting it was to go shopping when you were, like, 12? Long before the days of online shopping, most of us were confined to finding clothing at whatever mall our parents were willing to drive us to. Bebe, your go-to place for hot dresses in junior high (that always took your mom some convincing to buy), is joining the ranks of your middle school favorites BCBG, Abercrombie & Fitch, Wet Seal and The Limited, by closing its brick-and-mortar locations in 2017.
Bebe has yet to confirm these closures, but regardless, fear not, as you will still be able to shop at Bebe online. Bloomberg reported that the store will be focusing on its online sales, in an effort to avoid filing for bankruptcy. 
In its prime, the company, which was named after a twist on Shakespeare's legendary line, "To be or not to be," collaborated with high-profile celebrities, such as the Kardashians, Mischa Barton, Brenda Song and Eva Longoria. Bebe branched out into sister labels Bebe Sport, Bebe Outlet, Bebe Holiday and Bebe Accessories… thats a lot of Bebe. Too much, maybe?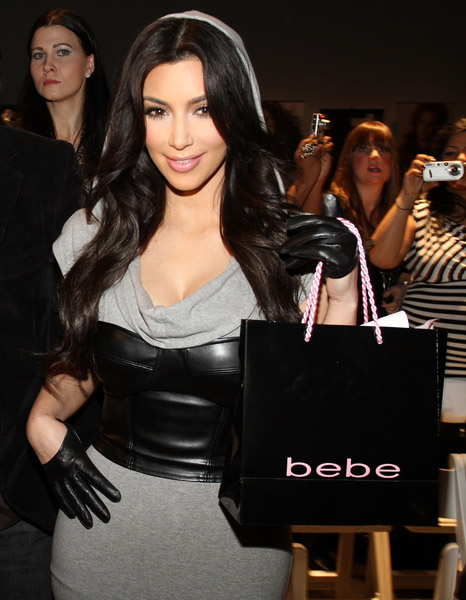 Here's to hoping that the company has more success in their online endeavours. Now your nostalgic fix for bedazzled logo shirts, tight dresses and sequined-everything will have to be met through some online shopping!