You know those viral images that point out what needs to be photoshopped on a woman's body? Or the video that morphs a Barbie doll into a real, proportional human body? The images are meant to crticize how role models get photoshopped or designed to portray unrealistic standards of beauty and body image.
That's not what happened this time. It wasn't a viral stint. Online retailer Net-A-Porter actually had a Photoshop flub by posting a photo of a model with retouching notes still on it. The image has blue arrows to mark what needs to be thinner, and even includes the message "please, slim."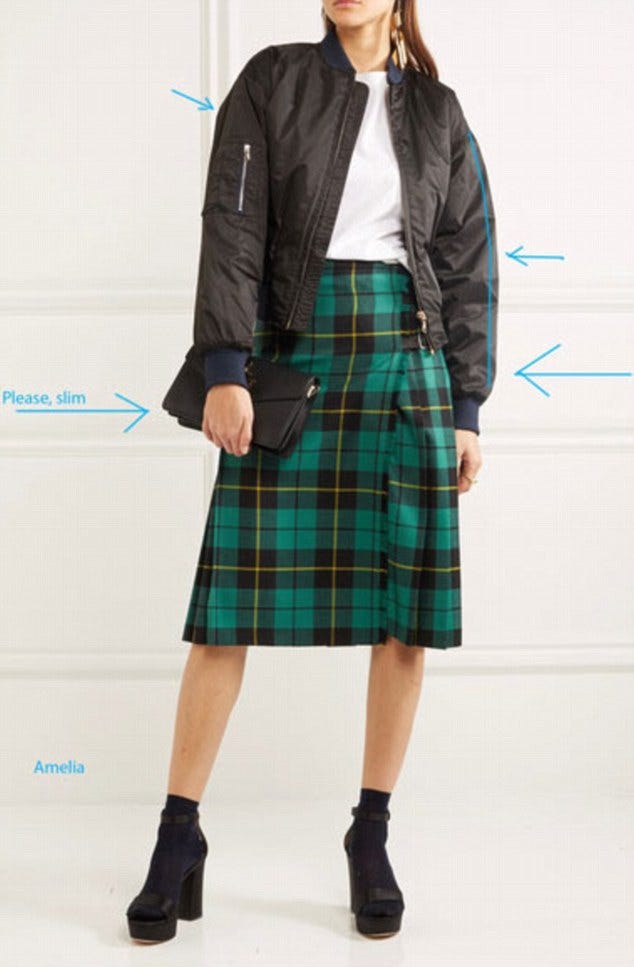 It's digusting that Net-A-Porter writes such direct notes that criticize their model's body. This young girl must have seen this photo get posted for the world to see on Net-A-Porter's website. And it was up for a few hours before it got taken down–and replaced with the original image sans offensive notes.
Unfortunately I can't say I'm surprised that such notes actually happen in the fashion industry. Yet apparently they exist; companies constantly want to sexualize and profit off of thin women sporting their apparel. The least they can do is not post it online? Just a thought.