Winter is almost over, which means it's time to start shopping for your spring and summer wardrobe—so say goodbye to your dark-colored clothing and hello to pastels! 
Pastels have always been the hottest trend for spring fashion, but this year it will be all about pastel yellow. This light and happy color will bring the sunshine to your life with every outfit, which is exactly why we love it so much! Here are just a few pieces you'll need to pick up for the perfect spring looks.
Tank Tops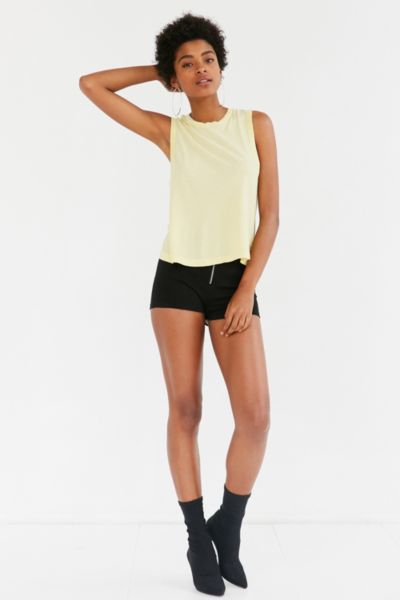 (Urban Outfitters, $29)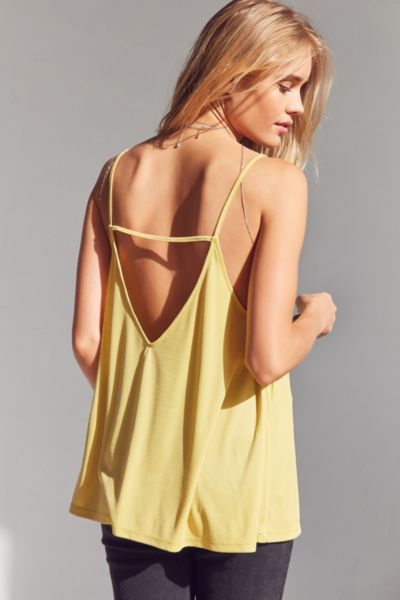 (Urban Outfitters, $34)
As the weather starts warming up, you'll want to grab one of these sleeveless tops to enjoy the warm weather in! 
Shirts & Blouses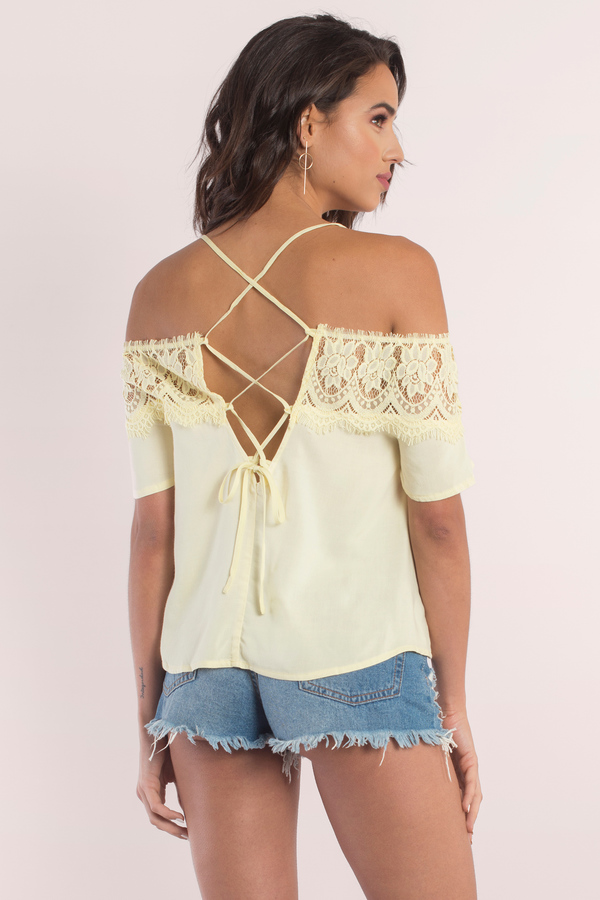 (Tobi, $40)
(ASOS, $43)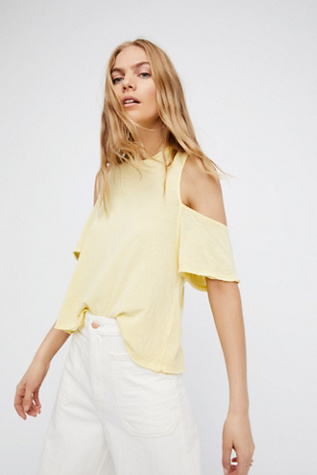 (Free People, $48)
Whether you want a short sleeve or long sleeve, there's the perfect pastel yellow top out there for you! Find one with a little extra style to step up the blouse, like lace details, cold-shoulder cut-outs or flared sleeves. 
Sweaters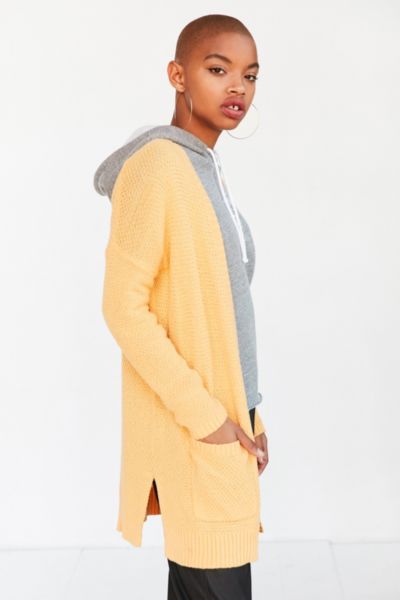 (Urban Outfitters, $39)
(ASOS, $35)
Spring weather is notorious for being a bit chilly, so make sure you have a few sweaters to pull out when needed! 
Dresses
(Forever 21, $22.90)
(Lulu's, $64)
Dresses are go-to pieces for spring, especially lace ones like the ones shown above! Grab your perfect dress and find a flower field for a perfect Instagram post. 
Bottoms
(Forever 21, $19.90)
(PrettyLittleThing, $21)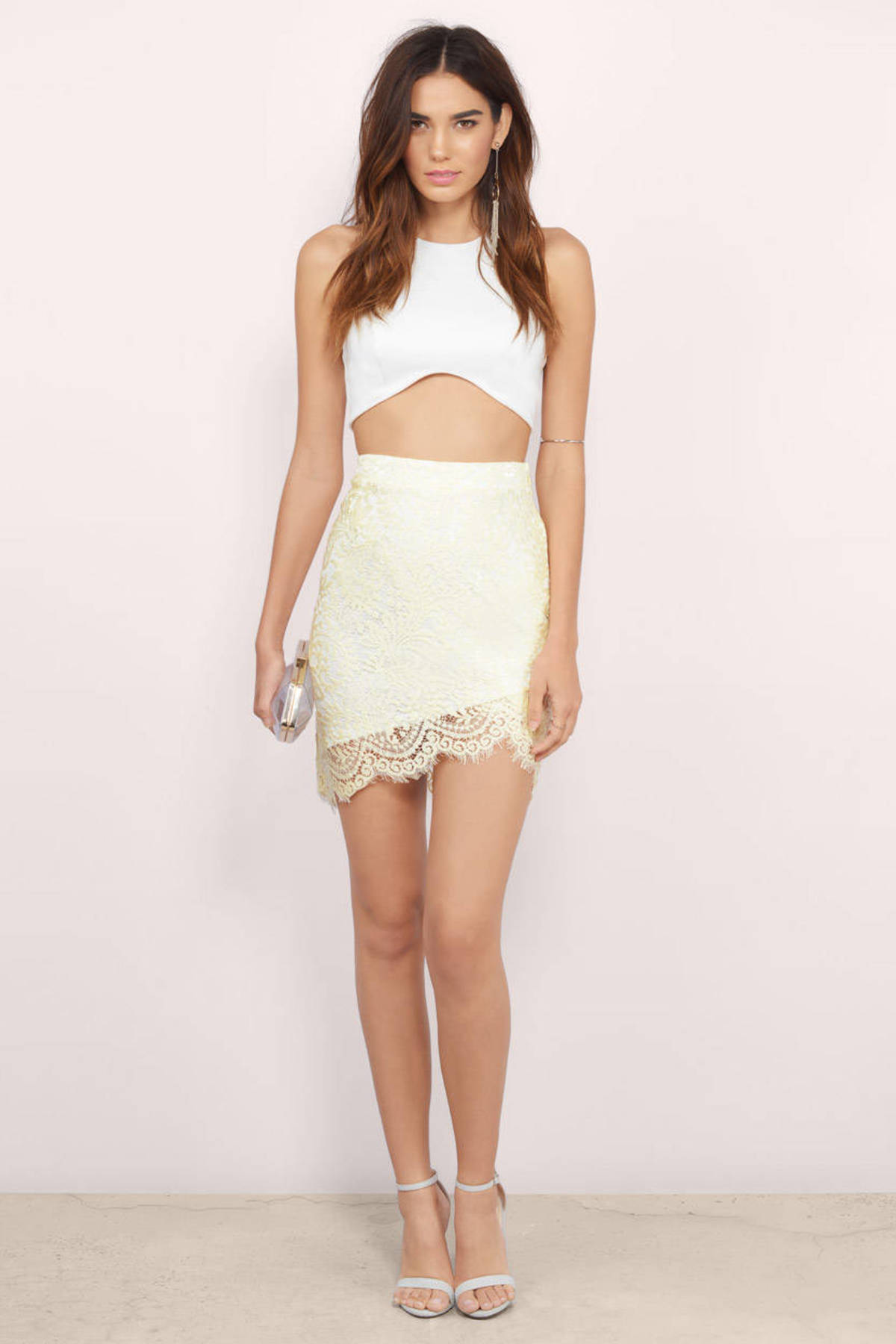 (Tobi, $12)
Whether you want to be comfy in a pair of pants or show some leg in a skirt, your choice of bottoms could be a great opportunity to add in a little pop of color. 
Accessories
(Nordstrom, $79.95)
(Charming Charlie's, $15)
Accessories are the best way to finish off an outfit, and why not grab some with a few pastel yellow accents? These can transform any outfit into the perfect spring look.