Spring break is undeniably one of the best times of the year. Not only do you get a little break from your strenuous classes, but you get to (hopefully) relax on a beach or poolside somewhere! Now, preparing for this break can take quite a toll on you, especially if you have to go shopping for a new bikini. Luckily for us, there are an insane amount of new swim styles this season, which will help make it a much more enjoyable process!
Here's a quick peek at five swimsuit styles that will be perfect for any spring break getaway!
Detailed One-Piece 
(Pacsun, $45.95)
(Victoria's Secret, $49.95)
(Forever 21, $22.90)
(Old Navy, $62.94)
(Entourage, $35)
One-piece swimsuits are all about the details. Find one with a lace-up top, strappy back or keyhole halter like the ones shown above, and you'll surely be ready to enjoy a relaxing day in the sun! 
Basic Two-Piece
(Pacsun, $24.95)
(Swimsuits for All, $88)
(Lulu's, $42)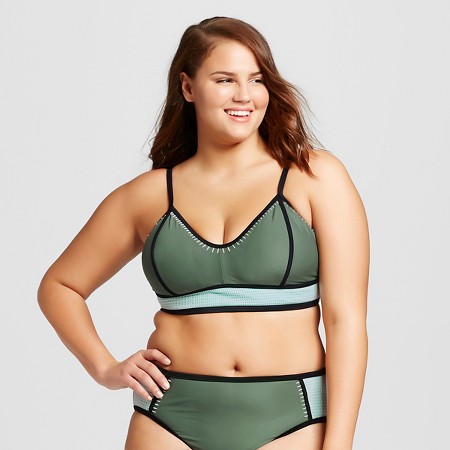 (Target, $19.99)
You can never go wrong with a basic two-piece. Add a little strappy lace-up detail or mesh, and you'll take your typical look to the next level.
High-Neck Bikinis
(Victoria's Secret, $39.95)
(Nasty Gal, $128)
(Swimsuits for All, $57.40)
High-neck options may not give you the best tanlines, but they are incredibly fashionable. There are so many options available this season, including crop styles, keyhole necks and even strappy halters.
Push-up Tops
(Forever21, $19.90)
(Pacsun, $59)
For those of us who lack a little extra up top, wearing a push-up swimsuit top can be a perfect option! Not only will you have full coverage, but you'll have the perfect lift all day long!
High-Waisted 
(American Eagle, $24.95)
(Windsor, $22.90)
(Old Navy, $39.94)
(Victoria's Secret, $34.95)
High-waisted everything is so in right now, so why not grab a high-waisted bikini? The options are basically limitless, and can range from cheeky to conservative, making it incredibly easy to find the right fit for you.
Swimsuit shopping doesn't have to be stressful, especially with these hot new styles hitting the racks this year. Good luck finding the suit of your dreams!