Donald Trump's presidency so far has been...well...eventful. On Monday, Trump fired the acting Attorney General because she wouldn't enforce one of his executive orders. Days before that, he banned immigrants from seven Muslim countries from entering the U.S., causing global controversy and outrage. He also signed executive orders to build the Mexican border wall, possibly bring back the Keystone XL and Dakota Access pipelines, and ban funding for foreign health organizations that offer abortions.
Yes, it's been a whirlwind. And with Trump's pick for SCOTUS nominee to be announced tonight, it can only get messier. That's why we've broken down everything you need to know before Supreme Court announcements arrive from Trump Tower.
Who Are The Top Choices So Far?
The top contenders for Donald Trump's nomination for the SCOTUS are Judge Thomas Hardiman and Judge Neil Gorsuch, Politico reports.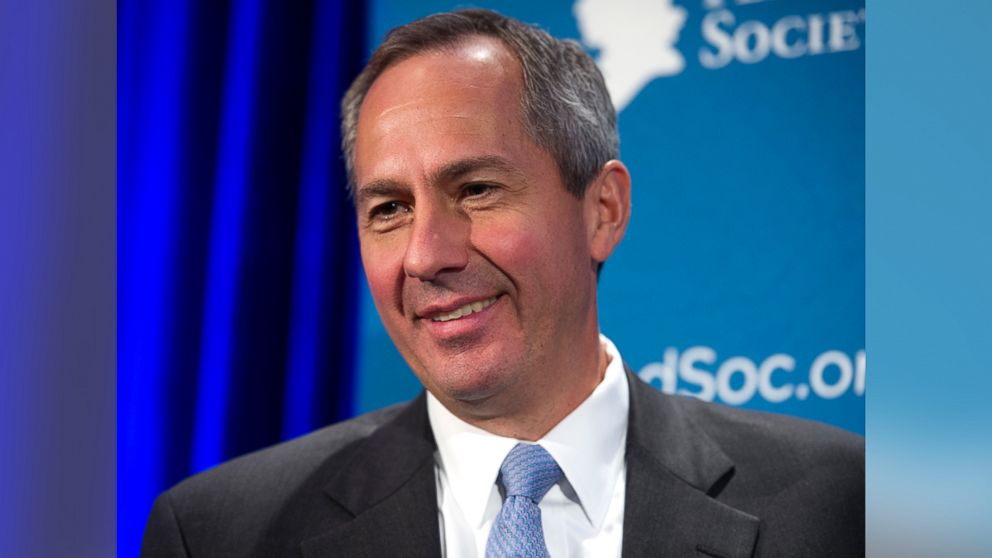 Hardiman, 51, spent three years as a federal judge in Pittsburgh alongside Trump's sister, Judge Maryanne Trump Barry. He has volunteered in Mexico, and attended Notre Dame for his undergraduate degree, followed by Georgetown law school. This would make him the first justice to never have attended Harvard or Yale University.
Legal experts see him as conservative, having sided with gun rights advocates and strip searches of all jail prisoners.
Colleagues, meanwhile, have reviewed him positively. "Arguing before Judge Hardiman is a pleasure," Nancy Winkelman, who has served as president of the American Academy of Appellate Lawyers, told Politico. "He has a somewhat quiet demeanor about him. He gives off the impression that he is a very careful human being."
Meanwhile, Gorsuch, 49, has an impressive resume, and could possibly follow the legacy Scalia left behind.  He graduated from Columbia, Harvard and Oxford Universities, and served briefly on the Department of Justice.
"The real appeal of Gorsuch nomination is he's likely to be the most effective conservative nominee in terms of winning over Anthony Kennedy and forging conservative decisions on the court," said Jeffrey Rosen of the National Constitution Center to Politico.
"He's unusual for his memorable writing style, the depth of his reading and his willingness to rethink constitutional principles from the ground up," Rosen continued. "Like Justice Scalia, he sometimes reaches results that favor liberals when he thinks the history or text of the Constitution or the law require it, especially in areas like criminal law or the rights of religious minorities, but unlike Scalia he's less willing to defer to regulations and might be more willing to second-guess Trump's regulatory decision."
The Process Could Drag. On.
Senate Judiciary Committee Chair Chuck Grassley talked to NPR, explaining the steps that must happen before Trump's pick can be confirmed.
First, his choice must be approved by the Senate Judiciary Committee with a simple majority vote. The committee has 11 Republicans to its nine Democrats, so Trump's SCOTUS nominee should pass this stage easily.
Second, the nominee must undergo an extensive background check by senators into his/her past speeches, statements, writings and, if available, judicial rulings and opinions. The top Republican and top Democratic members of the Judiciary Committee also come up with an extensive questionnaire for the nominee to fill out.
Then there is a confirmation hearing, which could last days on end. The hearing lets committee members question the nominee and related witnesses.
The committee votes on the nominee, submitting a report to the Senate.
Finally, the full Senate votes on the nominee. This likely will be the most difficult step for Trump's pick. Last year, Senate Republicans refused to hold any confirmation hearings for Obama's SCOTUS nominee, Judge Merrick Garland. This left the late Justice Antonin Scalia's seat unfilled for nearly a year.
This means that a Democratic filibuster is possible, if not very likely. Senate Republicans need 60 votes to pass a SCOTUS nominee—but there are only 52 Republican senators. Without the support of at least eight Democrats, Trump's nominee would be blocked. Partisan resentments from Garland's time as a Supreme Court nominee could fuel such a filibuster.
"This is a stolen seat. This is the first time a Senate majority has stolen a seat," Sen. Jeff Merkley said in an interview with Politico. "We will use every lever in our power to stop this."
"A very large number of my colleagues will be opposed," Merkley added.
Democrats Are Looking For Someone 'Mainstream'
According to NPR, some Democrats will be willing to confirm Trump's pick so long as he or she is "mainstream." This means someone who doesn't have far-right, alternative-right, white nationalist or extremist views.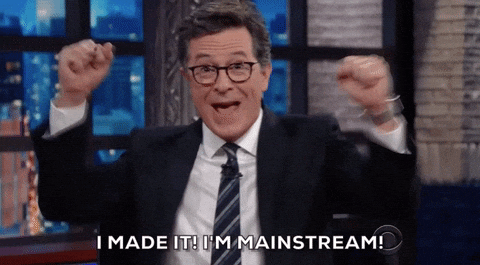 "This is generational. We can debate programs and policies, but the Supreme Court is generational," said Democratic Sen. Debbie Stabenow to Politico. "I hope that people will take it seriously like that. I know I do."
"I'm going to give them a better break than they gave Merrick Garland," said Sen. Jon Tester of Montana, according to Politico. "[But] I'm going to make sure the guy or gal is qualified to do the job."
Trump's executively ordered immigration ban will factor into the process as well.
"A Supreme Court nominee, if willing to respond, should indicate that they regard this executive order as unlawful and unconstitutional," said Democrat Richard Blumenthal of Connecticut, a member of the Judiciary Committee, to NPR.
The Worst Case? The Senate Could Go 'Nuclear.'
If a Democratic filibuster does happen, a simple majority vote in Senate could change the Supreme Court voting rules. It takes 60 votes (or about two-thirds of Senate) to confirm SCOTUS nominees. With the nuclear option, Republicans could bring that number down to just 51 out of 100 senators needed to approve of a new Supreme Court justice.
The "nuclear option" was last used by then Senate Majority Leader Harry Reid in 2013, changing the voting rules to a simple majority needed for all votes except Supreme Court nominees. This caused some bad blood, with minority leader Mitch McConnell vowing that the Democrats would "regret it a lot sooner" than they think.
Now that the Republicans, including McConnell, are in the majority, that day may have come.
 Republican Sen. Orrin Hatch of Utah told Politico, "They really screwed up the rules. Frankly, they did it for pure political purposes. The Republicans are not limited now."
"We're going to confirm the president's nominee one way or the other, and there's an easy way and there's a hard way," Sen. John Cornyn told Politico.
However, completely changing the Senate voting rules for Supreme Court justices could make bipartisan relationships even worse.
"I'm hearing no passion for trying to make such a fundamental change of taking away the emergency brake of the filibuster," said Democratic Sen. Chris Coons, Politico reports. "That is going to be forefront in everybody's minds in the next couple of weeks as we go through a whole series of increasingly concerning announcements"
Trump is expected to announce his choice at 8 p.m. Eastern Time on Tuesday.
I have made my decision on who I will nominate for The United States Supreme Court. It will be announced live on Tuesday at 8:00 P.M. (W.H.)

— Donald J. Trump (@realDonaldTrump) January 30, 2017