Despite her reputation as a firm advocate for Hillary Clinton during the 2016 presidential election, reports are suggesting that Lady Gaga has been warned by NFL officials to keep her Super Bowl halftime performance strictly unpolitical.
According to Entertainment Tonight, the singer was allegedly told that "she cannot say anything or bring anything up about the election, or mention Donald Trump," during the highly-anticipated halftime show.
The pop star showed immense support for Clinton on the campaign trail, referring to the then-presidential hopeful as a woman"made of steel." Like many others saddened and enraged by the election results, Gaga was not afraid to share her thoughts on Trump with the world, namely by protesting outside of Trump Tower with a sign that read, "Love trumps hate," following Election Day. 
The Super Bowl rumors were quickly shot down by the NFL, who called the allegations "nonsense from people trying to stir up controversy when there is none." Fake news in relation to President-elect Donald Trump? Weird. 
Whatever she decides to do during her performance, political or not, we can all rest assured that Lady Gaga will deliver—no matter what. She was born that way, after all.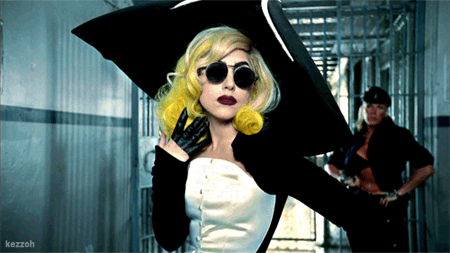 Yass, Gaga.