Esteban Santiago, 26, the suspect taken into custody by authorities following the fatal Fort Lauderdale Airport shooting on Friday, had his first court hearing on Monday after being charged with committing an act of violence at an airport. He is possibly facing the death penalty for his brutal attack.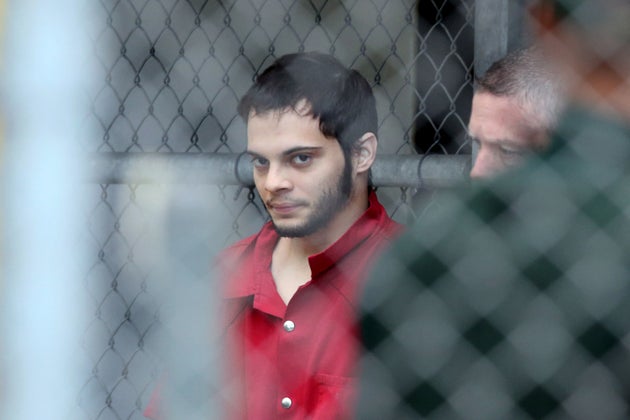 Santiago also faces charges for using a firearm in a crime of violence and causing death with a firearm, the Huffington Post reports.
According to The Guardian, authorities interviewed roughly 175 people after the attack, including Santiago, an Iraq war veteran from Alaska. Santiago admitted to planning the attack and then buying a one-way ticket to the Fort Lauderdale airport with the purpose of carrying it out. The attack killed five people and left eight injured.
Florida @SenBillNelson: Any one involved in Ft. Lauderdale airport shooting "will be brought to justice"https://t.co/ISF8ZL4FqR

— CNN Newsroom (@CNNnewsroom) January 6, 2017
Authorities are still searching for a motive and are looking at terrorism as a possibility. However, it is still unclear why Santiago chose to carry out his attack in Fort Lauderdale when he has no evident connection to South Florida, Fox News reports.
According to his relatives, Santiago has a history of mental health problems and was receiving treatment for them in his home state of Alaska. Those close to Santiago, including his mother, Elizabeth Santiago, say that the war veteran's mind wasn't right when he came home from Iraq. Elizabeth told the Daily Mail that her son is mentally ill, not evil, and that she is pleading with authorities for her son's life.
"Esteban served to protect this country. He has mental health problems and he should receive the proper treatment. The death penalty isn't the right solution to his problems," Elizabeth, 56, told the Daily Mail.
Santiago's aunt, Maria Ruiz Rivera, spoke similarly about her nephew. According to the Guardian, Rivera said Santiago "had visions all the time" and "seemed normal at times but other times he seemed lost."
This isn't the first time the authorities are hearing about Santiago's mental health problems. In November, Santiago told agents at an FBI field office that he thought the government was using mind control and that he was being chased and controlled by the CIA, CBS News reports. After being evaluated for four days, the FBI decided not to follow up on Santiago's paranoid thoughts and released him.
"The FBI failed there. We're not talking about someone who emerged from anonymity to do something like this," Santiago's brother, Bryan Santiago, told the Associated Press.
Santiago's trial is only just beginning, and has a ways to go before the Justice Departments decides whether or not to pursue the death penalty. If Santiago decides to plead insanity, he has a long uphill battle ahead of him.