With Christmas only a few days away and ennui at legendary levels, I decided to tackle a trendy and yummy pastime: decorating Christmas cookies a la Pinterest! In the end, I didn't achieve the Insta-ready iced treats I had hoped for — instead, picture icing stuck in my hair, sprinkles flying everywhere, and cookies breaking apart left and right. Some of my results are decent, and most are ho-ho-horrible...get ready to follow me on a wild ride of bad puns and sugar as I document my attempts at trendy internet treats!
Pre-decorating frenzy: look at all the potential here! To start this perilous journey, I made a batch of simple sugar cookie dough, cut out some festive shapes, and gathered up some supplies — homemade royal icing (the shiny, hard kind that looks smooth when dry) and sprinkles, mainly. Visions of sugarplums — er, sugar cookies — were definitely dancing through my head, and I was SO ready to sample the final products!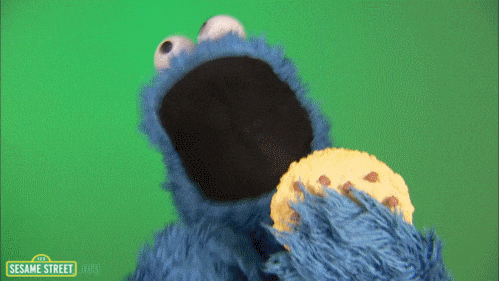 Just for some background: although my mom is a highly talented baker, I have exactly zero experience in the cookie arts. I can open a tub of Toll House dough with finesse, and that's just about it, so take my experiences with a grain of salt...and sugar. Your results may vary (and honestly, I pray it does, because this is humiliating.) So, let's get started with the worst of the worst...
The Naughty List
So many things went wrong. Amid a few failed attempts at creativity (I'm looking at you, smudgy Santa,) you'll see 5 exceptionally unfortunate copies of Pinterest cookies. We'll start at the same place I started: the peppermints. The ones at the upper left. Just in case, ya know, you couldn't tell what those were supposed to be. 
The process was supposedly simple: ice a round cookie in white, place 5 tiny drops of pink or red, and then use a toothpick to swirl the colors in a peppermint pattern. It simply isn't that easy. I had to Google what peppermints look like, and still...
Moving on — the lovely snowman! Again, Pinterest told me this was simple: add a marshmallow to a white cookie and decorate carefully, and you'll have a melting version of Frosty right there on your cookie tray. I'm just not sure how to say this, kids...Pinterest lies. The scarf at least worked out okay, I guess? It's kind of a blur of running icing and ineffective cookie markers. I would strongly advise using frosting for the buttons and arms if any of you are brave enough to try this one at home. Not cool, (or cold, amirite?) but decently tasty. You just can't go wrong with a marshmallow in circumstances like this. 
You truly are a mean one, Mr. Grinch -- I could only make two attempts at this one before I had to take a break and compose myself. Whoever created the original cookie truly deserves every repin they receive because this is really hard. Let's just say that this little endeavor made me understand the story of the Grinch a little more...if you asked me to do this again, I truly would have no problems sneaking into your house and stealing Christmas. 
Ah, the Mory C Ancr as cookie. I would like to have a talk with all of the decorating geniuses of the internet who keep posting pictures of like, sonnets that are painstakingly copied onto cookies, because who gave them the right to make us mere mortals think we, too, can put words on desserts? It's just not write. (I'll see myself out now.)
No hard feelings if this was you trying to decode that cookie. 
Last, and definitely least... do I get any redemption for having a healthy modicum of school spirit? To rep my beloved Winthrop U, I attempted to make the WU cookie the most festive by improving upon my original design (which wasn't even BAD) by adding sprinkles that were supposed to represent Christmas lights. Spoiler alert: don't do that. 
It's okay, you can read on without fear now! That's the end of the worst cookies. Now we turn to the Nice List...and I use that word loosely. 
First off the bat, you probably see that the Grinch, Frosty, and the beloved WU have made an encore appearance -- I slightly tweaked my approach and came out with cookies that I wouldn't be too mso-ascii-theme-font:major-latin;mso-fareast-font-family:"MS 明朝";mso-fareast-theme-font: minor-fareast;mso-hansi-theme-font:major-latin;mso-bidi-font-family:"Times New Roman"; mso-bidi-theme-font:minor-bidi;mso-ansi-language:EN-US;mso-fareast-language: EN-US;mso-bidi-language:AR-SA">embarrassed to offer up on Christmas. The ornaments next to the WU were created by copying my failed peppermint swirls onto a different cookie, and I'm not even mad about how they turned out. Also, take a look at the candy cane in the upper left-hand corner: I didn't even have to copy that. You heard it here first, ladies: I iced a candy cane with two colors and put sprinkles on it without instructions. When you're done praising me, we'll move on to the next two Pinterest attempts: first up is the sparkly star. 
I followed the instructions -- dunking a cookie with still-wet icing into sanding sugar leaves you with a cookie that is A) ENCRUSTED in sugar and B) sparkly, so basically this is the best thing ever. However, it wasn't enough for me to follow instructions! High off of the wild success of my candy cane, and enticed by all of the shiny options available, I got a little extra and went in on this cookie with edible glitter and pearls. #noregrets
Last on this cookie journey, we have the snowy fir trees! 
All you have to do is ice a tree-shaped cookie green, and then wait for it dry. Next just pipe small white line at random intervals and use a paintbrush to brush upwards before it dries! (Stray red icing smudge optional.) 
So that was a wild, wild ride! I gained lots of respect for professional/talented decorators. This is a lot harder than it looks! With some practice I could probably improve my cookie skills, but I'm putting my piping bag down for a while...some things are better left to the pros and the Internet. These cookies wouldn't get many repins (well, maybe to a Pinterest Fails board...) but at the end of the day they're delicious and will be perfect to snack on with my fam while we wait up for Santa — and isn't that what it's all about?
From my family, campus, and (very messy) kitchen to yours — Happy Holidays, collegiettes!