We all have that one special, go-to piece in our closets that we constantly gravitate towards—you know the one—every time you slip it on, it just feels right. While we love a great trendy piece, the best clothes have the power to make us not only look amazing, but feel amazing too. We got the inside scoop from collegiettes on the pieces and outfits that make them feel like conquering the world—here's what they had to say.
1. Cute to Boot
Mega-babe Marilyn Monroe once said, "Give a girl the right shoes, and she can conquer the world." Rachel Petty, a junior at James Madison University, would definitely agree. "Wearing my booties always makes me feel confident and empowered!" Rachel says. "If I'm looking to take an outfit to the next level, they're always my go-to!"
We're thinking Marilyn was totally onto something. If super chic ankle boots don't do it for you, a pair of killer heels or fab flats totally will—oh, and great shoes look amazing on every body type, shape and size.
2. Blast From the Past
Sometimes it's not the clothes themselves that are special, but the memories of when we felt beautiful wearing them that make them special. For Helmi Henkin, a sophomore at the University of Alabama, her senior prom dress will always have a special place in her closet.
"My favorite outfit is my senior prom dress," Helmi says. "Senior prom was the most beautiful I have ever felt—getting to wear that gown with my hair and makeup done so elegantly. Sometimes when I am feeling down, all it takes is putting my senior prom dress back on and I am filled with happiness and confidence like I felt that night."
Even the pieces you may only wear for one special night are still worth holding onto—you never know when you may feel like trying them on and taking a little trip down memory lane!
3. Skirts & Dresses
When in doubt, Donna Amore, a senior at The University of Scranton, likes to show off her killer legs as a confidence booster.
"Ever since I was little I've had a knack for only wearing dresses and skirts," Donna says. "I'd happily choose either a dress or skirt over sweatpants any day. They never fail to make me feel furiously feminine and comfortable in my own body."
Whether you're petite, tall or somewhere in between, showing a little (or a lot!) of leg via a cute skirt or dress will always look amazing—try the look with a pair of eye-catching tights this winter, and it will pack a punch.
4. Biker Jacket Babe
For Katie O'Hara, a sophomore at Ithaca College, her leather jacket completes every outfit. "I just throw on my leather jacket whenever I want to feel a little extra tough and edgy," Katie says. "It's how I make any outfit feel a little more 'me,' which instantly boosts my confidence!"
Whether it's in the form of a jacket, pants or an accessory, there's no denying that leather anything has the power to make even the girliest of dressers feel a little extra tough.
5. Bright Idea
While we love our neutrals and our all-black outfits, for Alexandra Hehlen, a sophomore at the University of North Carolina, there's nothing like a pop of color to (literally!) brighten her day.
"I always go for the bright colors, the weird cuts or the fun embellishments because they make me feel unique and enhance my personality," Alexandra says. "I've got a sunshine yellow leather bag from the Cambridge Satchel Company that I thrifted in New Orleans, and it comes EVERYWHERE with me!"
Not feeling full-on color? Take your cues from Alexandra and add a simple pop of a fun hue to your look—trust us, it will be an instant mood lifter. Get ready for the compliments!
6. Tried & True
For Madison Schreiber, a freshman at the Fashion Institute of Technology, tossing her favorite bomber jacket on is the key to feeling fab. "I have a black bomber jacket that I love to wear, as it adds an extra edge and sophistication to any look and looks like I spent much more time planning out my outfit, even if I just threw it on," Madison says.
There's a reason you gravitate to your favorite pair of jeans or jacket even when you've worn them three times already that week: they make you feel like you. The easiest way to feel good about yourself? Being yourself, of course. Having a favorite signature piece on hand is always the perfect way to stay true to your killer personal style.
7. #GirlBoss-ing It
Proof that professional clothing doesn't have to be boring and stuffy: for Alexandra Blessing, a senior at Millersville University, looking like a boss lady makes her feel like a boss. "I love wearing fun professional clothing I buy from New York & Company," Alexandra says. "I always feel so empowered when I wear them and I feel like I can take on anything and kick butt. I'm petite, so in order to make myself stand out I usually wipe on some red lipstick."
Even if you're not one for wearing a full suit and heels, simply adding a sharp, tailored blazer to your look can instantly make you feel put-together and ready to take on the world!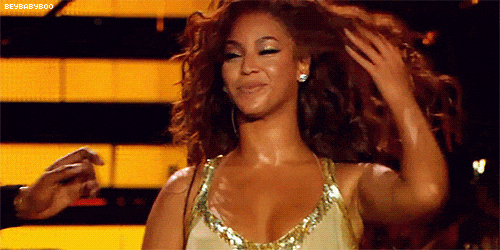 The bottom line: when it comes down to it, looking chic is all about feeling confident and fabulous in clothes you love. When you feel good, you'll look good—no matter what you wear!