It's Britney, bitch. On this day, thirty-five years ago, a pop icon was born. For most of us, Britney Spears basically defined our youth. Not only did she bless us all with an endless list of catchy songs, but she was also known for her rule-breaking fashion choices. 
From a denim dress to a tomato-red spandex body suit, to accessorizing with a live yellow python, Britney has done it all. Whether you love her style, or love to hate it, there's no denying that the fashion game just wouldn't be the same without the star. 
In honor of her birthday, we're taking a look back at some of Britney's most iconic looks. Check them out below:
1. The Python
Admit it—a tiny part of you thought about buying a pet python after this.
2. Bedazzled Coords
If anyone could pull off a bedazzled flesh-toned outfit with flared pants and silver sneakers, it's Britney at the VMAs circa 2000.
3. Like a Rolling Stone
Is there any cover more iconic than the one with Britney in satin underwear, holding a Teletubby, while holding up a phone to her ear? The answer is no. 
4. The School Girl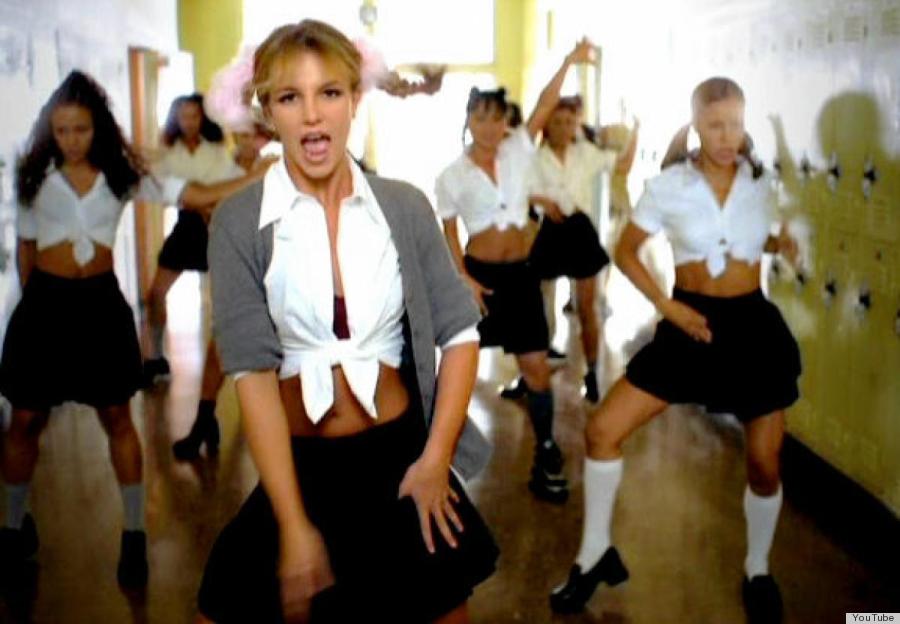 Britney basically started the sexy school girl aesthetic.
5. The Spandex Bodysuit
Despite the fact that it was probably a whole ordeal to go to the bathroom in this, Britney totally killed this red spandex look.
6. Business-Sexy
Only about 0.01% of the population could pull off this sexy-formal blazer and bra look.
7. Disco Pants
Mirrored pants were all the rage in the early '00s. Where can we get a pair these days?
8. The Tabloid Princess
We can't decide what the most insane part of this outfit is—the pop art tights, the "Page Six" crop top, the stretchy black skirt, the bowtie necklace or the fedora? *scratches chin*
9. The Ringleader
We'd pay big money to see any circus performance where Britney was the ringleader.
10. The Denim Dress
Literally nothing will ever compare to the glorious, life-changing moment when Britney Spears and Justin Timberlake hit the red carpet in head-to-toe denim. Nothing. 
Happy Birthday, Britney!