President-elect Donald Trump has chosen retired Marine Gen. James N. Mattis to be secretary of defense.
Mattis, according to The Washington Post, served in the Marine Corps for more than 40 years. He is known as one of the most influential military leaders of his generation.
According to ABC News, Mattis had a leading hand in some of the U.S. military's most significant operations in the past 20 years. For example, he led a task force of Marines in November 2001, the first Marine task force in Afghanistan after Sept. 11.
When Mattis was the head of Marine Corps Combat Development Command, he co-wrote the counterinsurgency manual with General David Petraeus, the Post reports. Mattis then replaced Petraeus as the chief of Central Command, overseeing military operations in the Middle East in 2010.
Mattis, like Trump, supports a tougher stance against U.S. adversaries abroad, especially Iran, the Post reports. Mattis has previously said that the Iranian regime is "the single most enduring threat to stability and peace in the Middle East."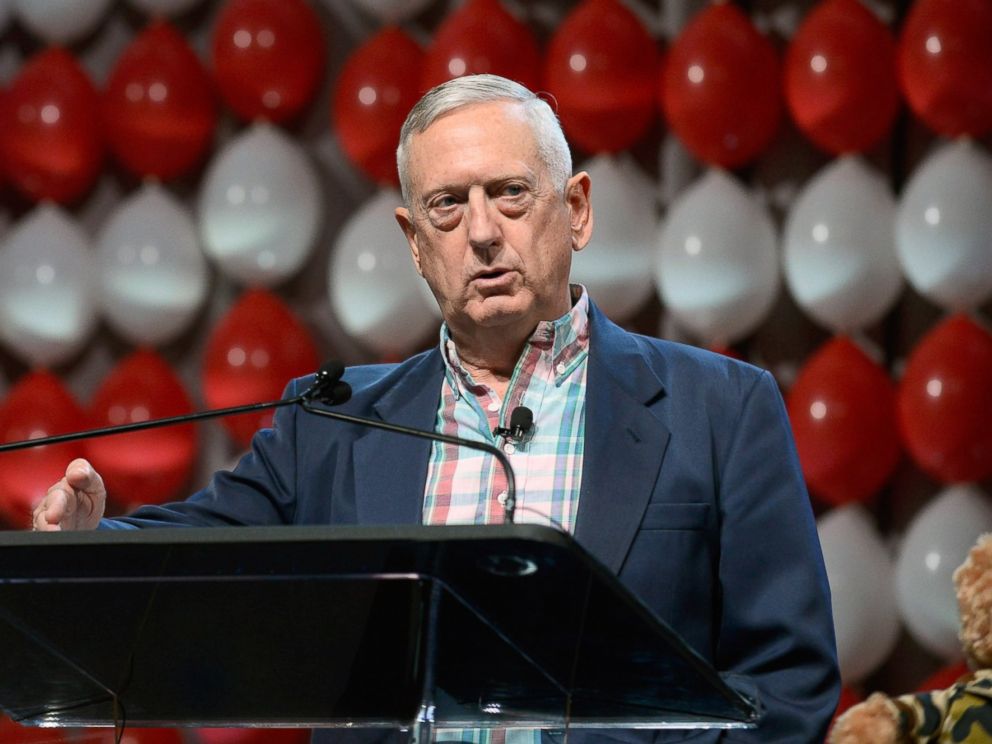 Mattis, however, has come under scrutiny for his remarks in the past. According to ABC News, in 2005, he said, "You go into Afghanistan, you got guys who slap women around for five years because they didn't wear a veil. You know, guys like that ain't got no manhood left anyway. So it's a hell of a lot of fun to shoot them. Actually, it's a lot of fun to fight. You know, it's a hell of a hoot. It's fun to shoot some people. I'll be right up front with you — I like brawling." Mattis later said he should have chosen his words more carefully.
There is, however, one hindrance to Mattis being approved by Congress. When the position of Defense Secretary was created in 1947, it was required that a military officer needed to be out of uniform for at least seven years before becoming eligible for the job, TIME reports. That's because civilians are supposed to control the military—it's one of those situations where a kind of outsider perspective is helpful. Mattis retired in May 2013, which means he is several years short of meeting the requirement. To take the job, Mattis will need Congress to pass legislation or grant an exemption. According to TIME, Congress has only granted an exemption once in the past, when General George C. Marshall was appointed in 1950. Congress made clear, though, that it was only granting a one-time waiver.
Sen. Kirsten Gillibrand (D-NY), a member of the Senate Armed Services subcommittee on personnel, said that she will oppose an exemption. "Civilian control of our military is a fundamental principle of American democracy, and I will not vote for an exception to this rule," she said.
But Sen. John McCain (R-AZ), who chairs the armed services committee and will conduct Mattis' confirmation hearing, made it clear that the ban isn't an issue for him. "America will be fortunate to have General Mattis in its service once again," he said.