All Gilmore Girls fans identify with a certain team, but the show's cast members have ideas of their own about which man Rory should end up with. While you might consider him biased, Scott Patterson believes his character Luke is and will always be Team Jess.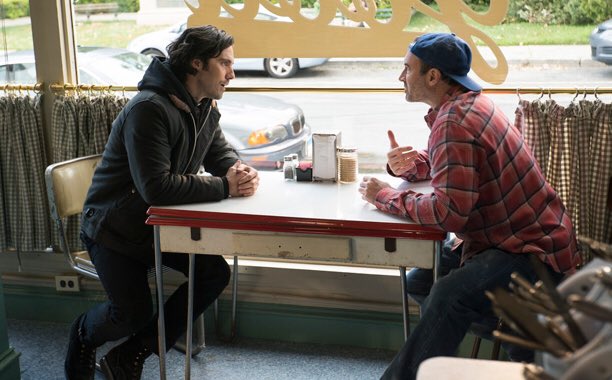 During a Facebook Live Q&A this afternoon, Patterson was asked whether he thinks Luke hopes Jess and Rory will end up together. His answer? "In a word, 'yes.' I think he really is pulling for his nephew."
We don't know if Lorelai would agree with her new hubby on this one, but it's nice to know where Luke stands.
Patterson also teased the idea of future episodes when asked why fans didn't get to see Luke and Lorelai's originally planned wedding, with the whole town in attendance. "If there are, and this is just speculation, if there are other chapters coming in the future, then you'll get to see them then."
Patterson has been known to stoke the fire for more Gilmore in the past, so we wouldn't say a continuation is set in stone. But if Luke has anything to say about it, it looks like we'll be returning to Stars Hollow one day.