In light of recent events, here's a charming story to cheer us all up. An Arizona grandma has officially gone viral for texting a random teen about Thanksgiving because she thought he was her grandson.
Jamal Hinton received a text from an unknown number. It was a group message that included two other numbers, neither of which were saved in Hinton's phone. The texter wanted to know whether or not Hinton would be able to attend Thanksgiving dinner at her house. Hinton had no idea who this person was, so he asked for clarification—to which the texter responded "Your grandma."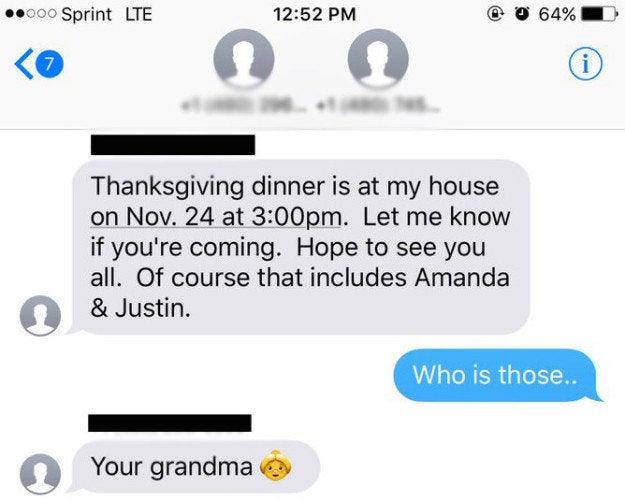 Hinton's confusion continued. Because he thought it may have actually been his grandma, he asked for a selfie from the texter.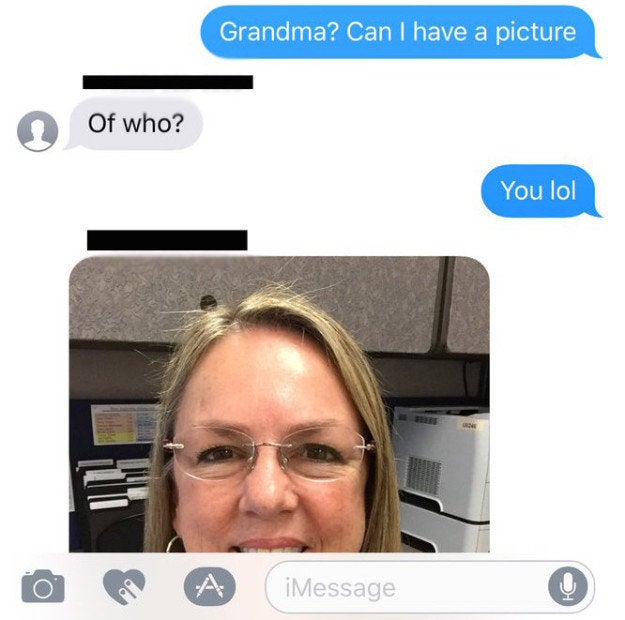 She's someone's grandma, but she's definitely not Hinton's grandma.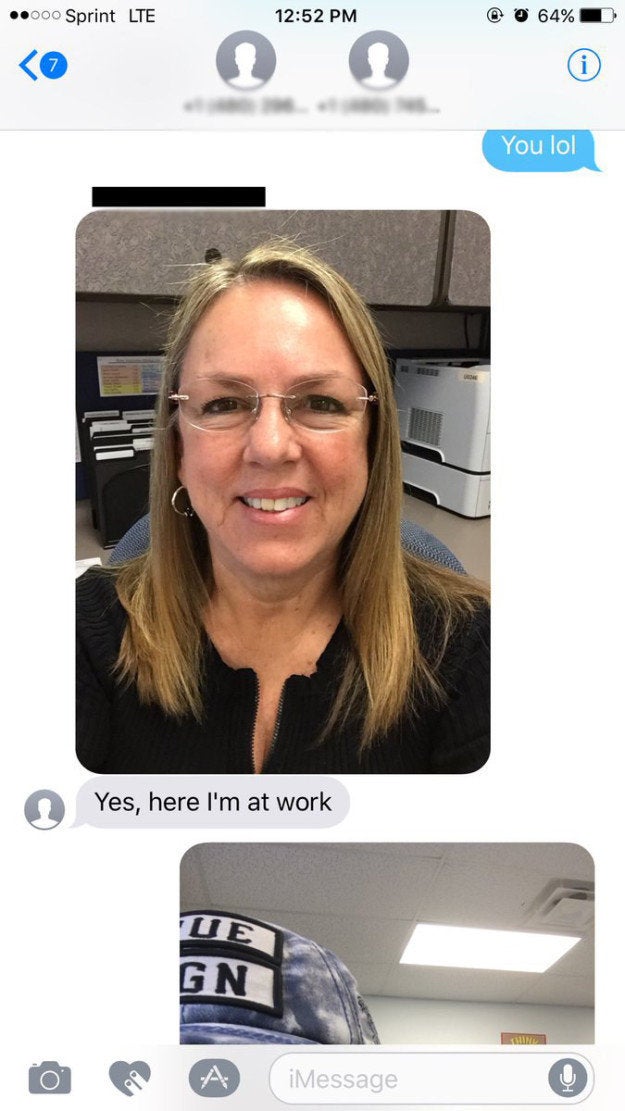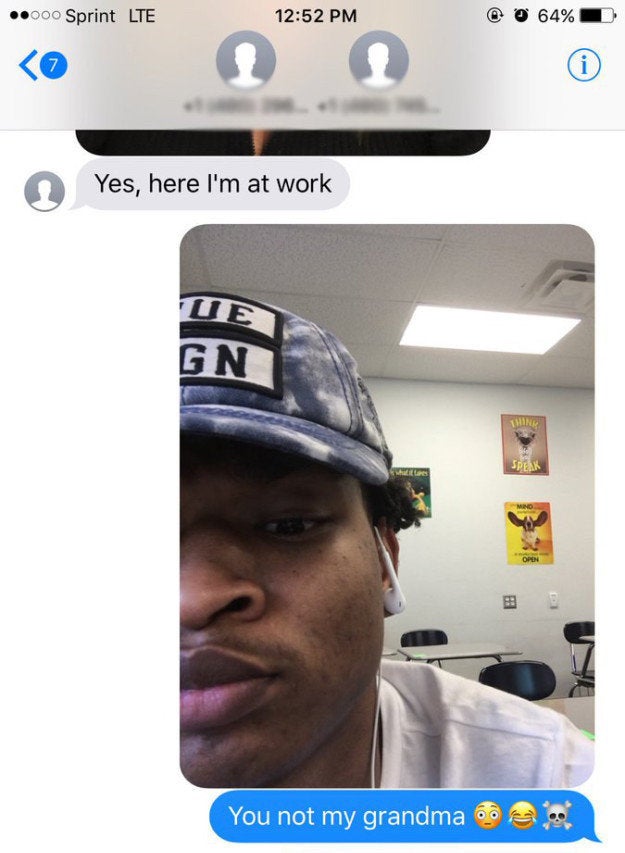 Here's the best part. The whole stranger thing didn't stop Hinton from texting back, so he asked if the Thanksgiving offer still stood. And the random grandma responded in a way that has us wishing she could be everyone's grandma.


Hinton's friend Ronald tweeted screenshots of the conversation. People were immediately swooned.
@RonaldDoee@ashoncrawley grandmas feed every one

— Jazmin (@JazminsThoughts) November 15, 2016
@RonaldDoee This tweet is what America needs right now.

— Black Jacobin (@TheReelAnderson) November 16, 2016
According to the Huffington Post, the grandma's name is Wanda, and she lives close enough for Hinton to visit. In fact, he actually went over to Wanda's home to meet her.
"She was really nice!" he told the Huffington Post. "A very funny, sweet lady."
In case you're wondering, the answer is yes—Hinton plans to head back to Wanda's house for Thanksgiving.