UC Berkeley fraternities and sororities voluntarily decided last week to cancel all upcoming parties following two allegations of sexual assault, according to the Associated Press. It is unclear if the ban is still in effect—CBS San Francisco reported that the suspension was lifted on Saturday Oct. 22, but no other sources have reported that. The Daily Bruin and the AP first reported the ban on Monday, Oct. 24.
The ban was announced via Facebook by the school's Interfraternity Council last Wednesday. They wrote, "The IFC has voluntarily decided to suspend all social events until we can re-evaluate our risk management practices and care for those who have been affected... We wish to reiterate our pledge to eliminate sexual violence from our community and reaffirm our commitment to our members and students of Berkeley to provide a safe environment for all." 
Two women were allegedly assaulted at an off campus fraternity party on Oct. 15, leading to the imposed suspension. No arrests have been made, and we don't know if any fraternity members were involved in the assaults.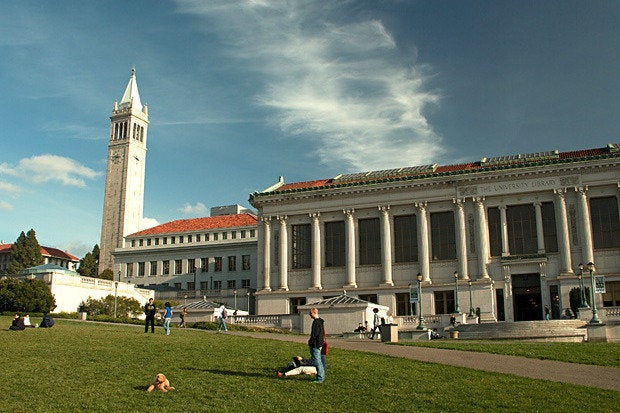 Like most colleges, UC Berkeley typically sanctions the fraternities and sororities for their behavior individually—and usually, the organizations are not happy about it. Self-imposing a ban is a pretty big deal. It's the first time this action was taken at UC Berkeley but it's not the first time it's ever been done. Emory University's Interfraternity Council took the same action in 2014.
The organizations met last Friday to discuss safety and security overall and come up with solutions to this problem, according to CBS San Francisco. After the meeting, they created new rules they hope to be implemented at each social event, including barring all non-students from entering social events. They also plan to talk to each organization about consent. 
The university has drawn criticism recently with accusations of mishandling of the sexual assault claims, particularly at the senior administrative level, leading to their chancellor's resignation. And of course, sexual assault is a big deal at all colleges and universities across the country. Hopefully this ban will have some good results.