Halloween is not only great for candy and themed parties, but it's also a great way to spend time with your roomie. Looking to take your roommate bonding to a new (and more creative) level? Try one of these roommate Halloween costume ideas!
1. Piper and Alex from Orange Is the New Black
Orange Is the New Black completely exploded last year, so Halloween is the perfect opportunity to go as a prisoner without having to pick that overused pinstriped jail costume. Try this costume from Spirit Halloween. Brownie points if one of you wears a pair of black, thick-rimmed glasses to channel Alex!
2. Hannah and Marnie from Girls
If you're up on pop culture and want to be two millennials for Halloween, you and your roomie could dress up (and act) like the ever anxiety-ridden Hannah and Marnie from Girls!
For Hannah, dress up in your favorite hipster duds: loafers, colorful prints, a baggy T-shirt and high-waisted pants. For Marnie, channel your most chic and put-together self! Wear a body-hugging dress, heels and your hair slicked back in a clean ponytail.
3. Kim Kardashian and Kris Jenner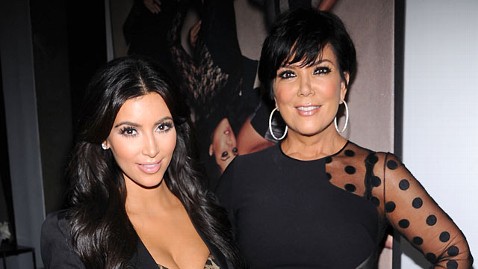 Dressing up as Hollywood's biggest divas is a great excuse for you to act sassy and get dressed up in something sexy, especially if you're going to be Kim. Some key pieces you should definitely include in your costumes are large sunglasses, oversized handbags, at least one item with animal print and high heels. If you're going as Kim, wear a bodycon dress or really any outfit that hugs your curves. If you're going as Kris, be sure to wear some big hoop earrings. Kudos if you manage to find a prop to act as little North.
4. Max and Caroline from 2 Broke Girls
Max and Caroline are a great duo to dress up as. You and your roommate may be best friends, just like they are, and you both may also be on a budget! To channel Max and Caroline in their signature diner uniforms, you can either purchase a waitress costume or try and scrounge up one from your closets. An oversized yellow T-shirt or dress paired with a red apron made from a towel would work.
5. Betty and Wilma from The Flintstones
This costume idea is a great excuse to show a little skin while dressing up as a blast from the past! You can make your own costumes from scratch or find outfits for both Betty and Wilma at a costume store.
6. Tina and Louise Belcher from Bob's Burgers
You don't have to be siblings to go out as Tina and Louise this Halloween, as long as you both do your best to nail the kooky girls' mannerisms (Tina's classic moan!). Louise's most classic feature is her bunny-ears hat, but she's best known for her shrill voice. Tina's outfit is pretty easy to put together – a blue T-shirt and a navy skirt — so that gives you the chance to focus on conveying her awkwardness!
7. Elsa and Anna from Frozen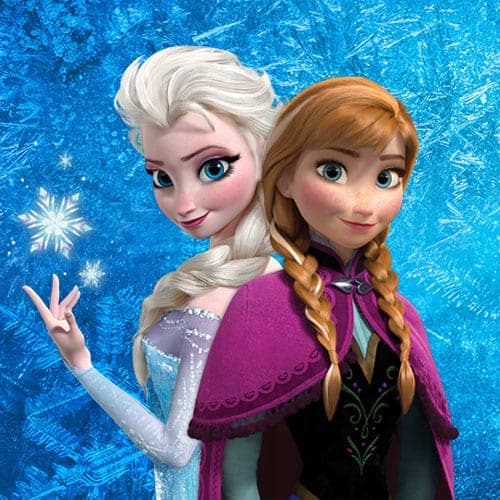 If you and your roommate experienced (or are still experiencing) Frozen fever, this costume idea is a no-brainer for you two. Whether you want to go all out and match every single part of the duo's costumes or you just want purchase certain pieces, like a wig or a sparkly dress, don't worry, because there are plenty of options out there.
What are you and your roommate dressing up as for Halloween?