A 14-year-old high school student shot and killed herself after injuring another student on Thursday morning in Alpine, Texas, the Associated Press reported.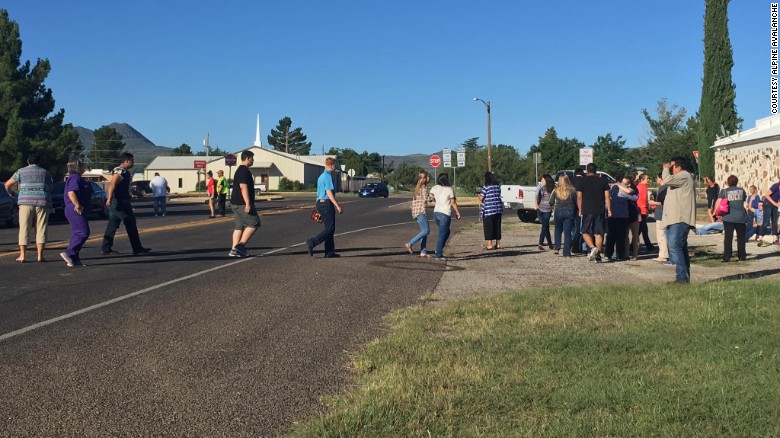 The morning of the shooting, students said that near the start of second period, they began to hear teachers screaming for all students to get inside the classrooms. One junior told CNN that she heard someone yelling and running down the halls outside, and many students started crying. At around 9 a.m., the local police department got a call that students were running out of the high school, police Chief Russel Scown told CNN. Once they were on the scene, officers found the 14-year-old shooter dead in a bathroom with a gun, and soon after escorted students out of the classrooms to safety.
The student who died had recently moved to Alpine for the school year, and was reportedly a very good student. Officers are working on figuring out her motive for the shooting by working with the girl's family.
On Thursday afternoon an emergency board of trustees meeting was held, where it was decided that classes will resume on Monday but counselors and clergy members will be available to speak with students.