Although the U.S. walked away with the most gold medals from the Olympics this past week, there were a few matches that we did lose out on. One of the biggest losses came from the U.S. Women's National Soccer Team in a match against Sweden, and unfortunately, not everyone was the best team player after that.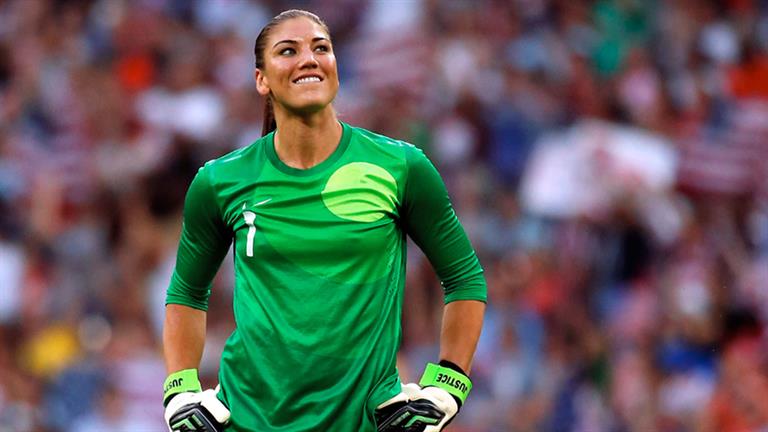 According to Us Weekly, Hope Solo, the incredible soccer goalie who helped Team USA win gold in 2008 and 2012, has been suspended from the U.S. Women's National Team for six months, effective immediately, because of some comments she made after the loss in Rio. 
She said, "I think we showed a lot of heart. We came back from a goal down. I'm very proud of this team, but I also think we played a bunch of cowards. The best team did not win today. I strongly believe that" and people were not happy. 
As a result of her comments, U.S. Soccer announced on its website that she has been suspended. The president of the organization, Sunil Gulati, said that "The comments by Hope Solo after the match against Sweden during the 2016 Olympics were unacceptable and do not meet the standard of conduct we require from our National Team players. Beyond the athletic arena and beyond the results, the Olympics celebrate the ideals of fair play and respect. We expect all of our representatives to honor those principles, with no exceptions."
The U.S. Team is losing an incredible player, but we're glad the organization is sticking to its standards.