Let's be real: the only legit thing about the finale of The Bachelorette was Robby's burnt meatloaf dream. From the staged love notes, talks with the parents and then every single word that came from Jordan Rodgers' mouth, this is the definitive list of fake AF moments from tonight's finale. 
1. Jordan's conversation with JoJo's parents: the ~most~ fake AF this show has ever been
It's like he was saying things just to say things. 
2. When JoJo said she was just "confused" after her parents told her how much they loved Robby
Translation: I was going to pick Jordan but now I have to cry about it.
3. When JoJo tried to pretend she loves Robby and Jordan in "very different ways" 
Meaning she really loves Robby not at all. 
4. Jordan trying to justify why he didn't ask JoJo's father for his blessing
He kept giving out random percentages, but really he should have said that he doesn't need her father's blessing because this is the 21st century and misogyny needs to end. 
5. Having perfectly staged love notes placed outside JoJo's door at the ~Marriott~
Brought by the Bachelorette elf himself. 
6. When Jordan's note was a bunch of crap
Mmmhhhmmm, what cheap romance novel did you take that from? You're never going to convince us, boo. 
7. Jordan calling JoJo's parents to ask for their blessing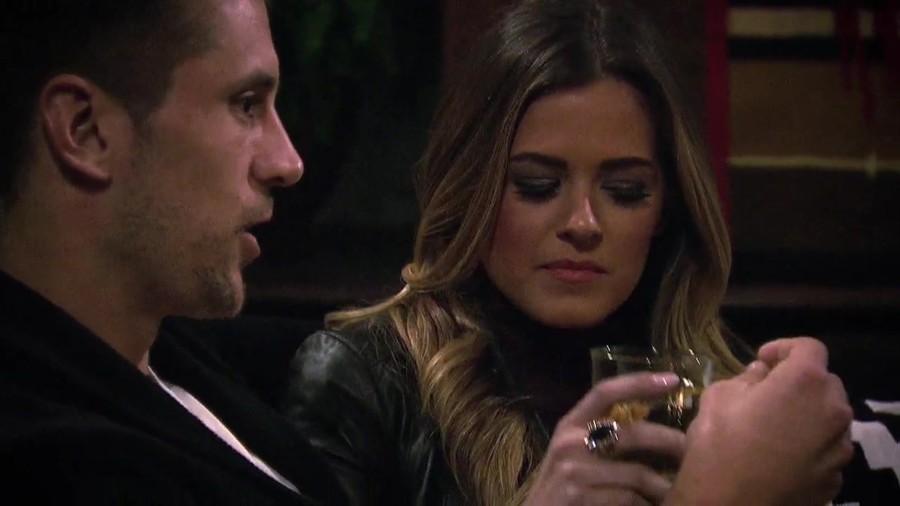 "Hi, this is Jordan Rodgers. I'm calling you because your daughter guilt-tripped me into loving her."
8. The entire freaking staging of the proposal scene
What poor studio slave had to lug exotic clay pots to frame a giant platform of sand? Or are we supposed to believe this is "natural"? 
9. When they showed Robby getting out of the limo first and tried to play it off like we wouldn't know who wins
Come on, we know how this thing works. Eat, pray, dump Robby. 
10. *Jordan proposing* JoJo: "Is this really happening?"
DID YOU NOT KNOW THIS WAS COMING? ISN'T THIS SINGULAR PROPOSAL THE WHOLE PURPOSE OF YOUR LIFE, JOJO?
11. Jordan's proposal
"I'm so happy," he says. "I love you," he says. Fake AF! 
Well, JoJo has doomed herself to a brief, cringe-worthy relationship with Jordan Rodgers. By now, we can totally see through everyhting he says and just how fake this finale was. In the meantime, brb everyone—gonna go rewatch Tila Tequila: A Shot at Love.