Real talk—there are so many misconceptions about New Year's Eve. The midnight kiss, the never-ending party that precedes the final countdown, the soon-to-be-broken resolution that this is the year you'll figure out what to do with your life. Never. Going. To. Happen. Because here's what you'll actually be doing this NYE.
Expectation
You get all dolled up, of course sparing no expense on sequins galore. Because if your entire body is not covered in sequins is it even NYE?
Reality
Yep, it's still NYE. You're just wearing the only pair of leggings you refuse to be seen in—you know, the ones with the hole in the crotch and permanent Nutella smears?
Expectation
You've got that glitter eye down. That Pinterest tutorial was a breeze. Women everywhere will beg you to share your secret to flawless makeup.
Reality
So it didn't go exactly like you thought it would…
Expectation
You head to the chicest, classiest NYE party. The champs is flowing, and you swear this party is being thrown by Gatsby himself. After all, you don't know who's hosting.
Reality
You know exactly who's hosting. That would be your parents whose roof you are living under until this never-ending abyss that is winter break ends.
Expectation
You and your squad are on point tonight. You've mapped out all the parties you'll be hitting up and can't wait to get the full NYE experience.
Reality
You have no idea where your squad is—probably scattered across the continental United States in their respective hometowns. You could hang out with your high school friends if you hadn't solemnly vowed to never speak to them again.
Expectation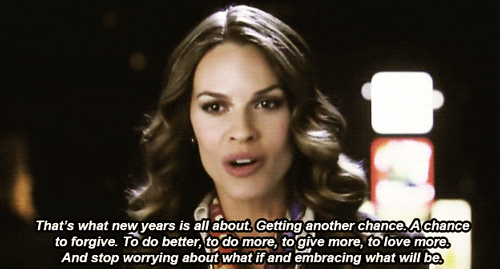 This is the year you keep those resolutions. New year, new me—that's your mantra. It's even emblazoned on your 2016 planner.
Reality
Well, you've already lost your planner. Guess it's all downhill from here. Also, you've broken every last one of your resolutions by 12:01 a.m. Because gym equals moving and you are so not about that right now.
Expectation
You spot a cutie from across the room at a crowded shindig. As the clock creeps toward midnight, you're convinced he's inching closer.
Reality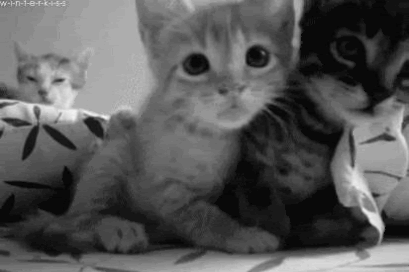 Oh hey, that's your cat. Who is laying in the bed with you as you cry over that epic Bridget Jones's Diary ending for, like, the millionth time. This is just the fourth in the string of movies featuring unrealistic NYE scenarios that you intend to watch on Netflix tonight.
Expectation
You share a life-altering midnight kiss with a stranger who will then declare their undying love to you. This is the story you will tell for many New Year's Eves to come as you laugh at the hopeless masses who wish they were as lucky as you.
Reality
It's your cat again. He does not want to kiss you. In fact, he's been playing hard to get all evening, and you've just about had it.
Expectation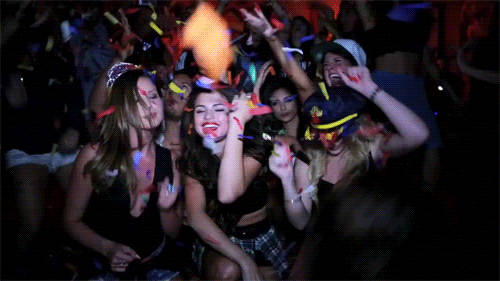 You have the money to do any and all the New Year's Eve activities you want.
Reality
You literally have, like, $3.87 in your bank account.
Expectation
This will be the NYE to end all NYEs.
Reality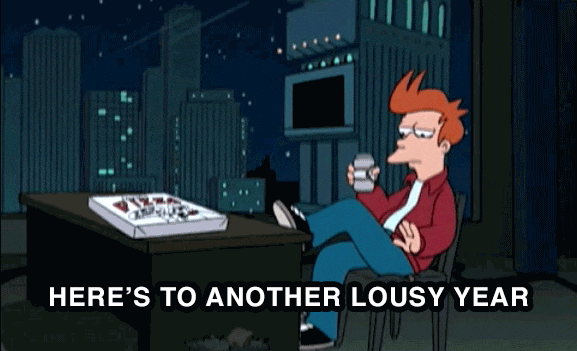 This will be a NYE like any other, ending in a sad monologue about how you did not start the new year off right.