If you haven't heard the good news yet, the cast of one of the greatest Netflix originals to binge-watch, Orange is the New Black, is back on set filming for season 4 already. As if that isn't enough of a Christmas present already, the whole crew had another surprise in store for viewers.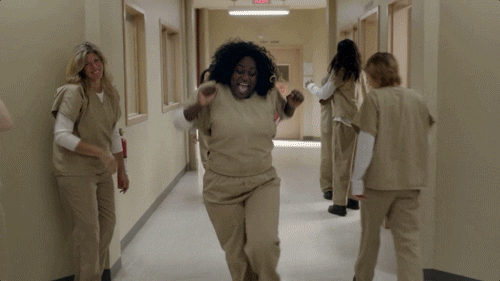 OITNB viewers have been itching for the show to return, so the members of the cast came together to make a holiday-themed video. Inmates and wardens alike appeared in a parody of "The Night Before Christmas," titled, "'Twas A Night In Litchfield" that made us remember why we all love the Netflix original so much.
The video tells the story of Santa Claus visiting the prison on Christmas, with characters from the show taking turns reciting lines and adding their own personal narratives along the way. It captures the dynamic of Litchfield just like we remember it to be, right down to Pensatucky's religious nature. 
If Jenji Kohan and her crew released this video to remind us of how much we love the bonds that these characters have, it worked. Orange is the New Black is such a successful show because of the fluidity it has when it comes to good and evil. The show has never been about a concrete "good guy" and "bad guy" drama; it's taken television shows to a whole new level and we can't wait to see what other rules it'll break in season 4. 
Until then, we'll have to stick to the Christmas gift they've given us, below. Enjoy!