Whether you're traveling to an exotic location or the beachfront near your campus, spring break always manages to fall short of what you expect. You spend all semester getting yourself pumped up for your week of freedom only to discover that the "all-inclusive" resort was a total rip-off or that your rented beach house was way smaller than what was advertised. No matter what's on your agenda for your mini vacation, we're sure you can relate to some of these spring break letdowns!
Expectation: Escaping your college town on an early flight to a tropical destination—you can practically taste the fruity margaritas!
Reality: Waiting in long check-in lines, getting held up at the security checkpoint because of the liquid foundation you forgot to pack in a quart-size bag and running through the airport like a madwoman to catch your flight.
Expectation: Meeting a gorgeous guy who just so happens to be staying in the same hotel as you. Can you say, "perfect spring fling?"
Reality: Fighting off drunk creepers at every place imaginable: the beach, restaurants, clubs and even tourist attractions.
Expectation: Waking up early to a warm sunrise to take advantage of the free continental breakfast and the exciting day ahead.
Reality: Sleeping past noon and only getting out of bed because your friends are noisy and lunchtime is almost over.
Expectation: Blissfully exploring an unfamiliar city and finding adventure around every corner. It's like you're in a Mary-Kate and Ashley movie!
Reality: Getting totally lost and trying to figure out your way back to the hotel like the clueless tourist you really are. And don't forget about the inevitable arguments with your friends about whose fault it was!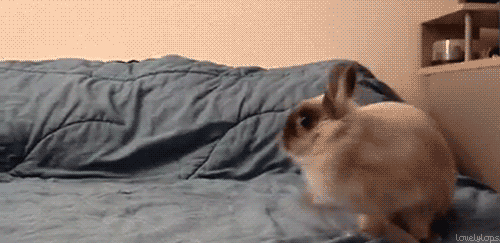 Expectation: Eating delicious food from hidden gems you can't find on TripAdvisor.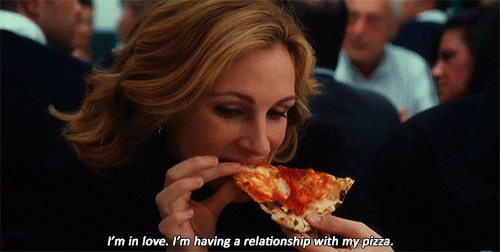 Reality: Settling for sketchy convenience store food because A) it is close to your hotel and B) you're a poor college student.
Expectation: Hitting up parties every night until everyone goes home or the sun rises—whichever comes first!
Reality: Going too hard the first night and needing two full days in bed to recover from a cruel hangover.
Expectation: Showing off your new bikini (and beach bod) on a white-sand beach while achieving a golden-goddess tan.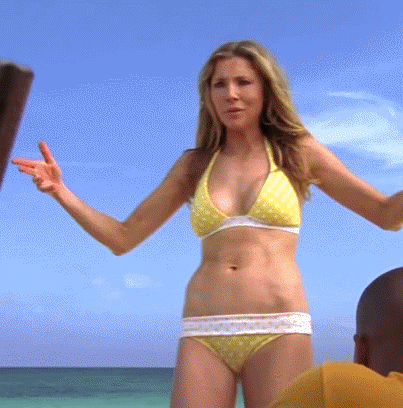 Reality: Suffering from an intense sunburn (and awkward tan lines) because you forgot to reapply your sunscreen. Putting on clothes hurts and friends are able to send you into a world of pain with just one playful slap on the arm.
Expectation: Sticking to a comfortable budget by limiting your shopping and cooking some of your own meals.
Reality: Blowing all your money on souvenirs at a tourist trap and missing out on cooler, pre-planned activities like jet skiing and scuba diving.
Expectation: Realizing that the close college friends you're traveling with could very well be your lifelong friends.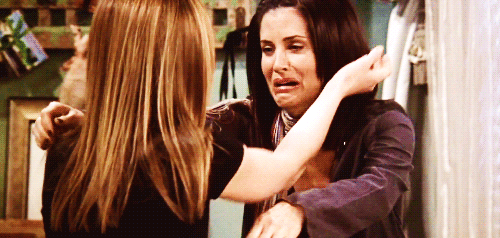 Reality: Realizing you should never spend more than two days straight with one of your friends because she complains more than all the students on your campus during finals week combined.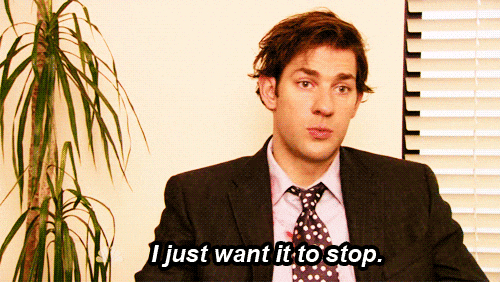 Expectation: Stumbling upon a picturesque spot to take the perfect "my spring break was better than yours" profile picture.
Reality: Dropping your phone in a pool or the ocean while trying to take the perfect profile picture.
On the bright side, these spring break mishaps will make for great stories in the future. Just remember that when your "dream vacation" hits rock bottom, it still beats going to class (because failing spring break beats failing a quiz!). We hope you're able to avoid these downers during your week off, but just in case, pack a waterproof phone case, some aloe vera and a forgiving sense of humor.