Everyone's got a sense of hometown pride, but the love people have for the Midwest takes it to a whole different level. Check out these signs that you are a born and bred Midwestern girl: 
1. You know state fairs are a big deal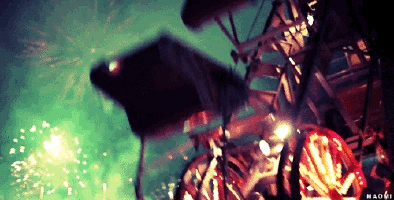 You know, that thing where everyone gets all dolled up to go to a place with pig races. 
2. Like, you've probably seen way too many sculptures made of butter in your lifetime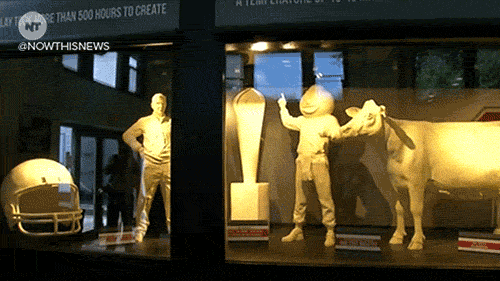 And you always had so many questions. Like who. And why. And how...
3. And you definitely know someone* who always used to compete in the annual state fair pageant 
*It was you, don't lie.
4. But most importantly, you know fair food is a totally acceptable food category in the Midwest 
If it's deep fried, on a stick or covered in powder sugar, send it our way. 
5. Speaking of the Midwest, you're not exactly sure which states it's comprised of... 
It's Illinois, Indiana, Iowa, Kansas, Michigan, Minnesota, Missouri, Nebraska, North Dakota, Ohio, South Dakota and Wisconsin, in case you were wondering. 
6. But you do know that we take our football very, very seriously 

Whether that's at the high school level or college (especially if you go to a state school).
7. ...And that nowhere in the world could be so beautiful in the fall.

Can anywhere else really compete? 
8. Your only view on your drive to and from college is cornfield after cornfield 
And we wouldn't have it any other way. Who doesn't love those iconic red barns? 
9. But while outsiders think of the Midwest as one giant farm, you know the cities are amazing

We have Chicago, Kansas City, Cleveland, Columbus, Milwaukee, Omaha, Minneapolis, Indianapolis, St.Louis... what more could you ask for?!
10. You love shows like Parks and Rec and Glee because they celebrate those small Midwestern towns 
Pawnee, Indiana and Lima, Ohio for life. 
11. The weather is actually insane
...But you're also kind of over seeing the flood of seasonal tweets complaining about it. 
12. You also get sick of hearing about whether it's pop or soda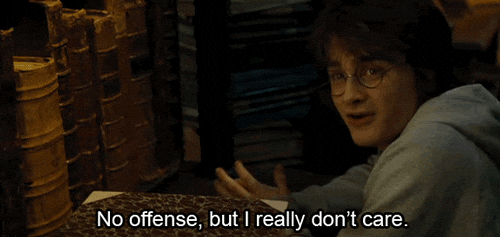 Does it really matter? 
14. Games like Cornhole and KanJam are classic past times 

Nothing can beat those backyard summertime memories. 
15. Most importantly, you know Midwest is best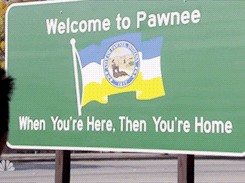 And it will always be home. 
Midwest, we love you!