There are only two types of people in the world: those who are cat people, and those who are... well, monsters. Because how could you not:
Since we're not all Blake Lively and definitely don't have the skills required to bake a cat-themed pie, we'll have to take a different route when gifting. So we did the work for you (really, it was our pleasure) to find all the best, most adorable kitty-inspired gifts so you can get the cat lovers in your squad the purrrrrfect present this holiday season.
1. A mug that speaks the truth
Mug, $15, Society6
Here's all you need to live the perfect life.
2. The ultimate cuddle buddy
Custom Pet Pillow, $58, Brit+Co
Have a friend who's forced to be away from her REAL bestie while she's at school? Get her the next best thing—a customized pillow featuring her bae. Bonus: a cat pillow won't struggle to get away when you're just trying to love on it.
3. Festive & feisty
Wildfox Meowy Christmas Sweatshirt, $98, Saks Fifth Avenue
There's no better way to celebrate the holiday season than with a cute kitten in a Santa hat.
4. A cat that just gets us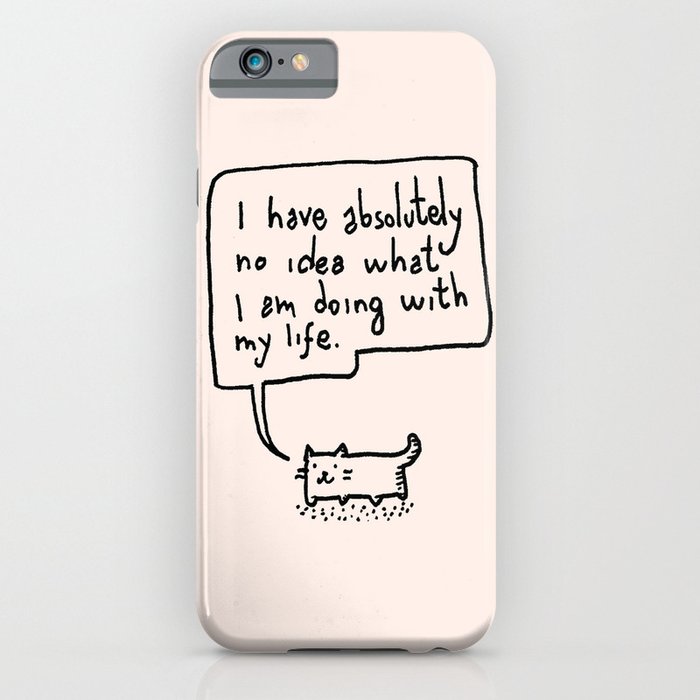 Little Cat iPhone Case, $35, Society6
Is there a college woman who doesn't totally identify with this statement? This phone case is just a daily reminder that you're not alone, because at least you have this cat.
5. The cat pack every girl wants
Lovecats Ring, $32, Catbird
Pick up a full litter of kitty rings to stack (or share them among your friends)—the delicate gold ring makes for a perfect everyday piece, but as dainty as it is, it certainly doesn't lack in personality—sounds like every cat we know.
6. Acknowledging your inner cat
Right Black Cat Ya Headband, $12.99, Modcloth
This sweet headband proves that cat ears are made for more than just Halloween.
7. All-day access to kittens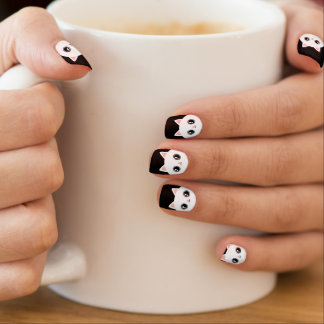 Kitty Cat Minx Nail Art, $20.95, Zazzle
What's not to love about having kittens at your fingertips?
8. Cats can be feminists, too
Cats Against Catcalls T-Shirt, $29.95, Feminist Apparel
Have a friend who's just as passionate about feminism as she is about cats? Combine all her faves into one with this feminist kitten tee.
9. Have a glass of catbernet
Cat Philosophy Wine Glasses, $35.99, Wayfair
Always do what you want... and most importantly, remember that it's not drinking alone if the cat is home.