It's National Voter Registration Day, so we've partnered with Rock the Vote to #CelebrateNVRD by getting as many collegiettes signed up as possible! Voting is crucial to making our country work, and as collegiettes, we have even more power in the polls than you might guess. Not registered? Girl, put down whatever you're doing and get on that, because...
1. We didn't always have the right to vote.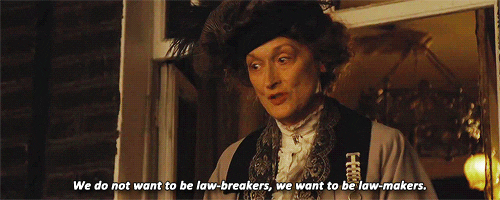 We owe it to super-suffragettes like Susan B. Anthony, Elizabeth Cady Stanton and Ida B. Wells to make our voices heard. They endured violence, insults and even prison while fighting for suffrage. The least we can do is click a link to register.
2. It's the feminist thing to do!
Women's issues are shaping up to be a huge part of the conversation around the 2016 election. The debate over defunding Planned Parenthood could lead to a government shutdown, Hillary Clinton and Carly Fiorina have been dealing with insanely sexistcomments and legislation about campus sexual assault is causing controversy across the country. With all this going on, we definitely have to vote to let our legislators know how we think women should be treated in this country.
3. Young people will be no joke in the next presidential election.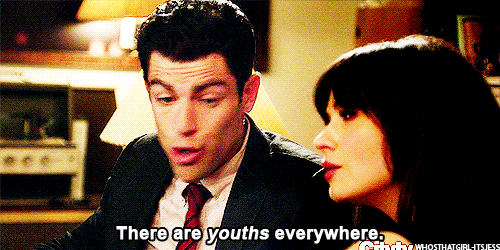 According to Rock the Vote, millennials have the opportunity to make up the largest voting bloc in the country in the 2016 election. But in order to do that, we have to be registered to vote.
4. Registering is RIDICULOUSLY easy.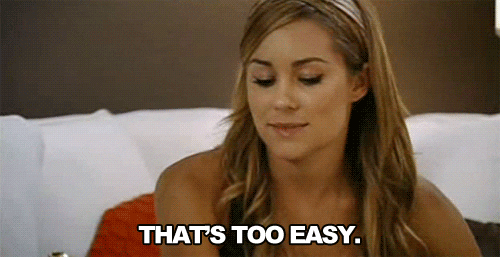 It's easy to feel overwhelmed as a college student, what with classes, extracurriculars, friends...all while trying to fit sleep in there somewhere. But don't even worry about checking registration off your list—Rock the Vote can help you register to vote online in under two minutes! They also have tons of online resources about rules for registering in each state, registration deadlines and pretty much anything else you'd be wondering about. Not convinced? How could you say no to Ariana Grande, Beyoncé, Christina Aguilera and all the other amazing celebrities who support Rock the Vote??
5.  Girl power is real—use it.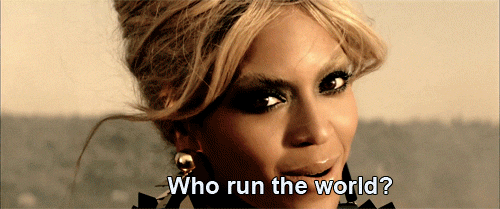 Women vote more than men, which means we have bigger numbers and more power at the polls. In 2012, 63.7 percent of women turned out to vote, compared to 59.8 percent of men. The only way to keep up the trend? You guessed it—register to vote TODAY so you'll have no problem casting your vote!
6. We've got a more diverse perspective than any other generation.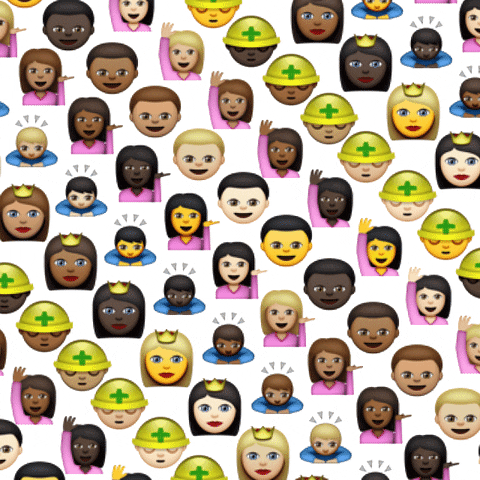 When elections roll around, the people who vote should be representative of the nation as a whole. Unfortunately, that usually doesn't happen, and certain groups don't have as much clout as they should. Rock the Vote says 43 percent of millennials are people of color—the most diverse generation. It's SO important that we use this power to affect the way our country is run!
7. Ladies. LADIES. We have to hold this guy—and all the candidates—accountable.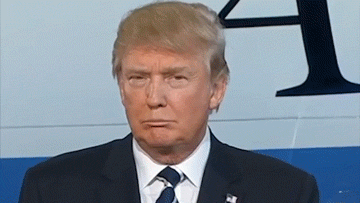 As GIF-worthy as Trump's face may be, he's been consistently sexist so far during this election season. From insulting Megyn Kelly's debate moderation to commenting multiple times about Carly Fiorina's face, he's proving again and again that he doesn't respect women (though he maintains that he will "take care" of us). Let's use our votes to let the candidates know exactly how we feel.
Head to our voting widget on the right to get started with your online registration now! Let's work together with Rock the Vote to #CelebrateNVRD and make 2016 the year of #HerElection.