Picture the situation: you meet a hot guy at a bar, or a local cafe or maybe even Tinder. He asks you out on a date, you hit it off at dinner and then head back to his place...where he promptly calls 7-Eleven.
We cannot believe it, but the popular American convenience store chain is now offering to deliver special "packs" to your home, guaranteed to help you with just about any situtation: even getting laid.
According to the New York Daily News, the "Date Night Pack" includes "a tub of Ben & Jerry's chocolate chip cookie dough ice cream, a Hershey's chocolate bar, a can of Red Bull, an 18-piece pack of Trident gum" and of course, the icing on the cake: a three-pack of Trojan Ultra Thin condoms. Talk about being prepared! 
For just $20 and a $2 service fee, you can have this sent to you if you live in Manhattan, Brooklyn, Chicago or L.A. But don't fret, Harvard and Georgetown kids -- Washington D.C. and Boston are to be included soon enough.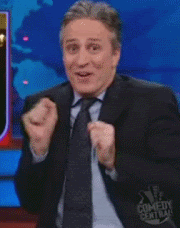 In addition to aiding the sexual healing process, these packs can also help with hangovers, game day, workouts and even the sniffles. Now if you're craving a signature 7-Eleven slurpee or some booze, you're out of luck. Yet with the variety of packs, and a feature which lets you make your own delivery order, we doubt you'll be that broken up.
The deliveries have already begun in specific locations, so you'll be all set for date night! Even if it looks like this: