We all know Valentine's Day can be a confusing time for collegiettes: taken collegiettes may be torn between gift ideas for a SO, while singletons struggle in the search for either romance or an indulgent distraction from it. Regardless of which category you fall under, the question remains: what should you wear?
While your first instinct may be to gravitate towards anything pink and red, fashion and wardrobe stylist Sara Cooper says this isn't necessarily the most ideal way to look festive for Valentine's Day. "I love the idea of dressing on theme for an occasion," Cooper says. "Keep it more modern by keeping your look sexy, flirty and cute by including feminine details like ruffles."
For Valentine's Day activities ranging from a hot date to a night in with the girls, here is your wardrobe guide to get you looking fabulous on the most romantic day of the year!
Date Night Out
When going out with a guy for Valentine's Day, feminine shapes and flirty details are especially appropriate. Curve-accentuating styles with cinched waists, such as a peplum, are perfect for the occasion! "When you're spending a night out with your man, give your LBD a little rest and dig up a special dress you don't get to wear very often– V-Day is the perfect occasion," Cooper says.
Deep V Lace Back Dress, Tobi, $50
New Look Sleeveless Peplum Dress, ASOS, $24.06
Crepe Top, H&M, $34.95
Snow Days Sequin Skirt, Nasty Gal, $54.60
A Night Out With the Girls
A Valentine's girls' night leaves more room for experimentation with trends you might not feel quite as comfortable trying on a traditional date. While you may debate if a loud print, crop top or cutouts work for a date night, ladies' night is the time to wear whatever your heart desires!
Although a great dress for the evening probably won't work for the day, you can always rework a skirt you're planning to wear at night by pairing it with a sweater to dress down the look for the daytime.  Since mid-February tends to be too chilly to comfortably sport skirts and dresses, depending on your location, Cooper suggests you "layer with some opaque tights" to keep your look weather-appropriate.
Bold Bodycon Dress, Forever 21, $27.80
Lynna Crop Top, Tobi, $50
Peplum Bodycon Skirt, Forever 21, $13.99
A Night in With the Girls
If you choose to stay in on Valentine's Day, you get to be a lot more casual with your wardrobe choices while still getting as into the theme as much as you want to.  For a cute and cozy look that easily goes from day to night, you can go with a themed graphic sweater and leggings. 
Crewneck Love Sweater, Couture Candy, $88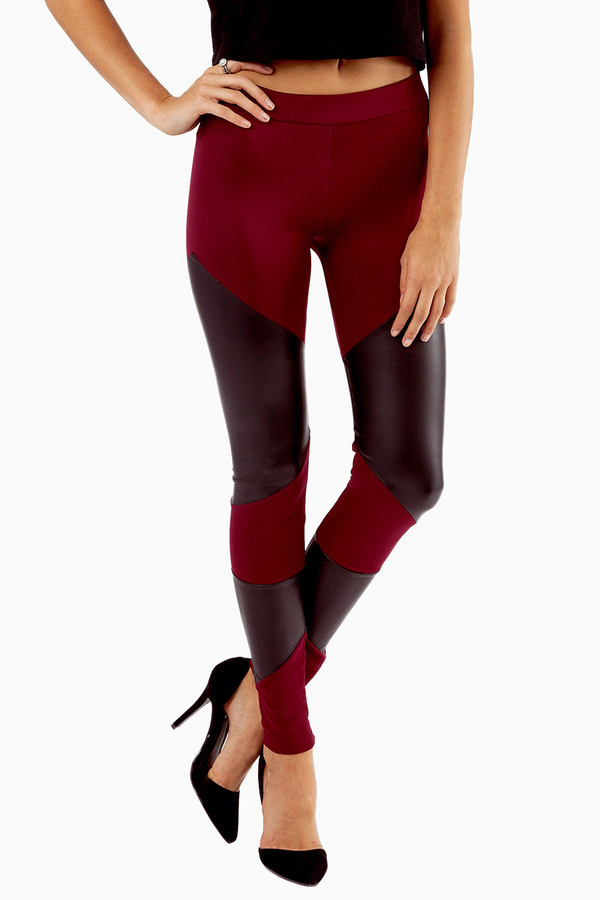 Slash Out Leggings, Tobi, $32
Heart on My Sleeves Sweater, Tobi, $58
Lace Panel Leggings, Forever 21, $17.80
French Sweet Sleep Shirt, Forever 21, $14.80
A Night in, Flying Solo
Even if you're planning to spend a little time to yourself this Valentine's Day, you can still make festive fashion choices for a cozy night in! A great way to stay cozy, comfortable and cute is to go for Valentine's-day-themed nightwear.
I Love You PJ Set, Forever 21, $12.80
Live, Laugh, Love Sleep Tank, Forever 21, $10.80
Lightweight Heart Print Onesie, UsTrendy, $40
As much as you want to dress to impress for Valentine's Day, the most important thing is to wear what makes you feel your best. Happy Valentine's Day!