Showing your sweetheart how much you care about them shouldn't be an expensive task! Here are a few sweet, creative ways that you can celebrate Valentine's Day this year without breaking the bank.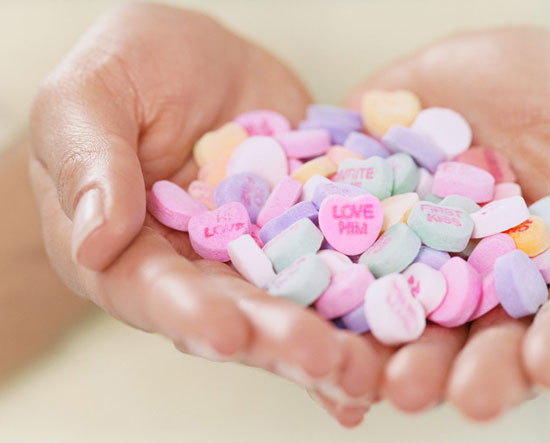 The Gift
Whether you intend to spoil him with expensive items or not, finding the right gift for a guy can be intimidating. But it doesn't have to be! When you hand him one of these thoughtful, personal, do-it-yourself presents, you'll remind your guy why he cares about you so much.
Instagram Your Love
His walls are probably pretty bare (save for that "Keep Calm and Have a Beer" poster), so why not make him a photo collage to brighten up his dorm? You've probably Instagrammed all of your cutest couple-y moments together anyway. Follow this tutorial from a blog called A Beautiful Mess to craft your thoughtful gift. Plus, now he'll get to show off his gorgeous girlfriend to all of his friends!
Cozy Up with a T-Shirt Pillow
You can't exactly give your guy a Build-a-Bear to cuddle as he falls asleep (unless you want him to be relentlessly made fun of by his friends), so make him one of these instead! By following this tutorial, you can turn a t-shirt into a pillow for him to sleep with. You'll show him that you know his interests when you use a t-shirt from his favorite band or football team, and he'll think of you when he falls asleep each night—now that's killing two birds with one stone.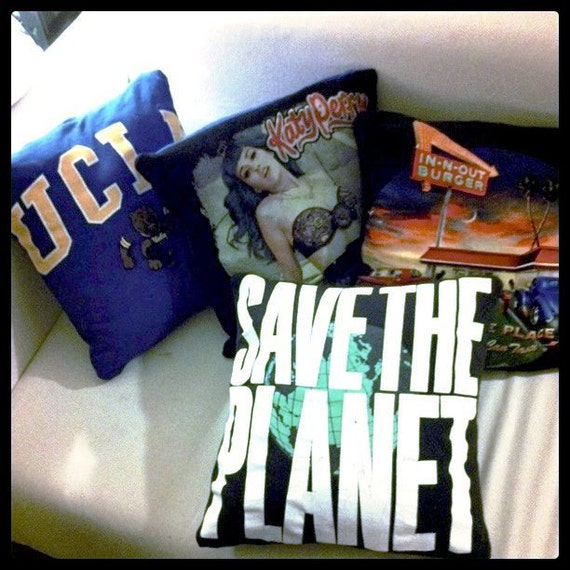 Send a Love Letter
Between iMessage, Facebook chat, and Skype dates, it's rare for someone to receive handwritten mail in this day and age—there's something so personal about reading something handwritten instead of skimming paragraphs in your typical Helvetica. So sit down with a pen and paper and write him a love letter! He'll be touched that you took the time to put your feelings for him down in writing. Bonus points if you seal it with a kiss!
Give Him Some Sugar
They say the way to a man's heart is through his stomach, and whoever "they" are, they're right! All you need is a heart-shaped cookie cutter, this simple sugar cookie recipe, and some red and pink icing, and you've got the sweetest Valentine's Day gift a man could ask for.
The Date
Get Starry-Eyed
Get together tons of blankets and pillows, thermoses of hot chocolate, and make a romantic playlist. Then go stargazing! If he has a pick-up truck, set up camp in the bed of it; if not, bring extra blankets and pillows to lay on the ground, then curl up together in a clearing somewhere! Whether you know the names of the constellations or not won't matter; he'll love wrapping his arms around you to keep you warm as you stare up at the starry sky together.
Go On a Picnic
Make your man an easy, delicious meal, then go on a picnic—in the living room of your apartment (or on the floor of your dorm room)! Throw a blanket on the floor and light some candles. Then enjoy all of the fun of a picnic without braving the cold, and all of the deliciousness of a Valentine's Day feast without spending big bucks at a restaurant!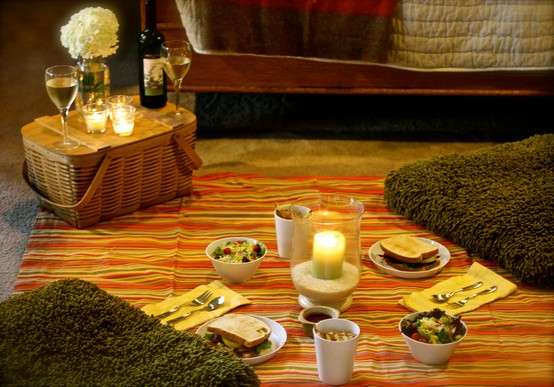 Pamper Each Other
For a date night that he won't soon forget, light some candles, put on some soothing music, and treat each other to massages! Following this tutorial, you can learn relax him from his scalp to his feet. Pick up some massage lotion beforehand to make the experience even better. Make sure he returns the favor!
Have an Old-Fashioned Movie Night
While going to the movies used to be an inexpensive date-night activity, those days are long gone. So bring the nostalgic joy of dinner-and-a-movie back to life by creating a movie theater in your own living room. Put some buttery popcorn in these adorable containers and pick up some Swedish Fish and Cookie Dough Bites from your local supermarket. Then take a step up from the giant cups of soda and snag some of your guy's favorite beer. Make it a Double Feature, choosing one action movie he'll love and a rom-com you've been dying to see, then snuggle in close and enjoy the show! (Now you don't even have to hide in the back row—you're more than welcome to kiss from the opening credits to the closing ones!)
With these cheap and simple options at hand, Valentine's Day doesn't have to be a trying or expensive ordeal. Pick a few and let him know you're crazy about him without stressing yourself out too much!