Blake Shelton and Miranda Lambert are getting a divorce after four years of marriage, and we might never believe in love again. But if we're this upset, how is Blake himself taking it? Here are a few of the ways we imagine he's coping with his heartbreak.
1. Allowing himself time to grieve
2. Getting into a fist fight
3. Living vicariously through other couples
...or living out his own romance with Adam Levine.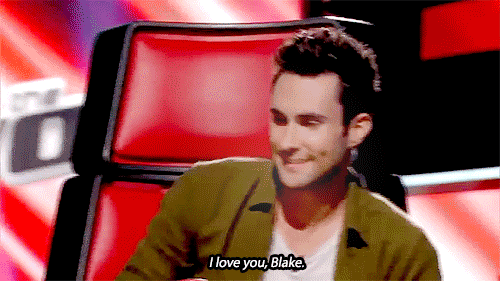 4. Overcompensating
Yes.
5. Trying out a ~new~ look
@blakeshelton you dont have a double chin anymore dude!! #ItWasHotOnYouAnyways

— Loving their Memory (@blakerandarita) July 13, 2015
Ha!!!!!!! Don't worry. I'm sure it'll be back someday. And maybe the mullet.. https://t.co/B9YbiuYY6i

— Blake Shelton (@blakeshelton) July 13, 2015
6. Letting go of the past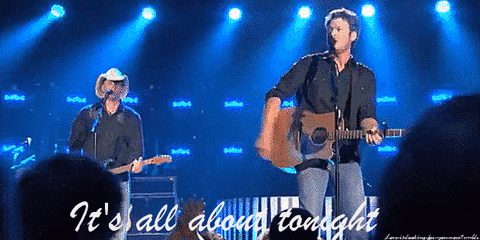 What's done is done.
7. Not letting the haters get to him
Nobody messes with Blake.
8. Bro-ing out
Luke Bryan has to be the best wingman ever.
9. Shaking it
He's got all of the moves.
10. Drowning his sorrows
Well.. I've officially drank too much to drive today. Which means I'm ready to host a live television show tonight.

— Blake Shelton (@blakeshelton) April 19, 2015
...and making solid life decisions.
11. Acting on impulse
Woke up in Houston, Texas this morning... Since I'm here I've decided to play a show tonight. This calls for a drink!!!

— Blake Shelton (@blakeshelton) March 19, 2015
12. Staying positive
13. Writing new songs and melting our hearts