Whether you love it, hate it or love to hate it, Valentine's Day rolls around every year and we all have our own special ways of celebrating the day. Some of us throw a party with our friends or have a relaxing night in with our girls and a chick flick (and maybe our two favorite guys, Ben and Jerry), but some of us have a special man to spend the day with. If you're one of those lucky women, you're probably excited about the surprises he has in store for you and anxious about finding something just as awesome for him.
We're here to tell you there's no need to stress about finding that "perfect" gift for V-day—we have you covered. Here's the inside scoop on what guys really want for Valentine's Day.
Food
Food is the perfect gift for just about anyone on any occasion, and Valentine's Day is no exception. A home-cooked meal and candy are among guys' most popular demands.
Kieran, a sophomore at McGill University, says he would love a home-cooked meal because "it's casual but still special, and I can appreciate her putting in the time and effort to do that for me."
You could have an indoor (or outdoor—we're looking at you, West Coast) picnic with his favorite takeout, make him baked goods or cook something together (check out how to cook a romantic Valentine's Day dinner!).
Homemade Gifts
They won't cost you money, only some time and your creative juices. "It's so cool when a girl makes something herself, like a coupon book or IOUs or something," says Jordan*, who studies at the United States Naval Academy. "It's a really nice thing to do."
Sam, a sophomore at the University of Michigan, adds that for most guys it's not about getting anything big. "Something small that just shows I am being thought of is perfect," he says. Check out our easy, fun gift ideas for inspiration!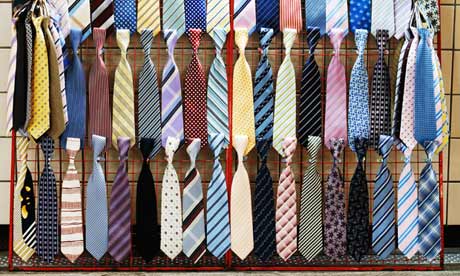 Something He Can Really Use
If you think your guy isn't the sentimental, homemade-gift type (although we're willing to bet that he'll like anything you make, because it's the thought that counts!), remember that boys want things they'll actually get a lot of use out of. 
MIT sophomore Stephen suggests you buy "something that can be used/worn for a long time," citing clothes or belts as ideas.
LJ, a senior at Oregon State University, says he would love a new jacket, a new tie or a sweatshirt with his fraternity letters on it; it's an even more special gift if you can cater it to his tastes or hobbies.
So, collegiettes, if you're willing to shell out some cash on clothing, find him something that he will really enjoy wearing! More great useful gift options include a Swiss Army knife, a watch and DVDs.
Time With You
Beyond any tangible present or date, what your guy really wants on Valentine's Day is to spend time with you. Alex*, a sophomore at Harvard, says "all that matters is that you get to spend time with someone you care about."
Robert*, a sophomore at McGill University, agrees. "I think most dudes get more satisfaction out of making their girlfriends feel special on that day, rather than the other way around," he says. Being appreciated feels good year-round, but especially on a day that comes with a lot of romantic expectations, guys just want to know they've done well.
Believe it or not, guys get nervous about nailing Valentine's Day, too, so make sure you're appreciative of whatever your guy comes up with! Matt, a senior at the University of Tennessee, sums it up succinctly: "Make us feel like we make you happy."
Though some guys know exactly what it is they want (Alex says he thinks "some sexy lingerie for her would be cool!"), generally your man won't be so specific about his ideal gift, and that's okay. Valentine's Day is fundamentally about showing gratitude and appreciation for the guy in your life. As Matt puts it, "gifts are just added sugar."
So while you may be stressing about finding the greatest gift anyone's ever given anyone, there's really no need—whip up a culinary creation, make a silly card or buy him that Red Sox cap he's been eyeing, and then cuddle up and enjoy each other's company. Because in the end, all he really wants for Valentine's Day is to spend time with you. Time is one of the easiest and most precious things you can give, and in most cases, it's all he wants and needs.
*Names have been changed.