If you're planning on renting a standard two-bedroom apartment after college in just about anywhere in America, chances are you're going to have to rake in some serious money to afford it. A new study released by the National Low Income Housing Coalition, appropriately titled "Out of Reach," looked at median housing costs in all fifty states and determined the amount of money a person would have to make in terms of hourly wages in order to spend just 30 percent of their income on housing costs. The data is easily displayed in the map below: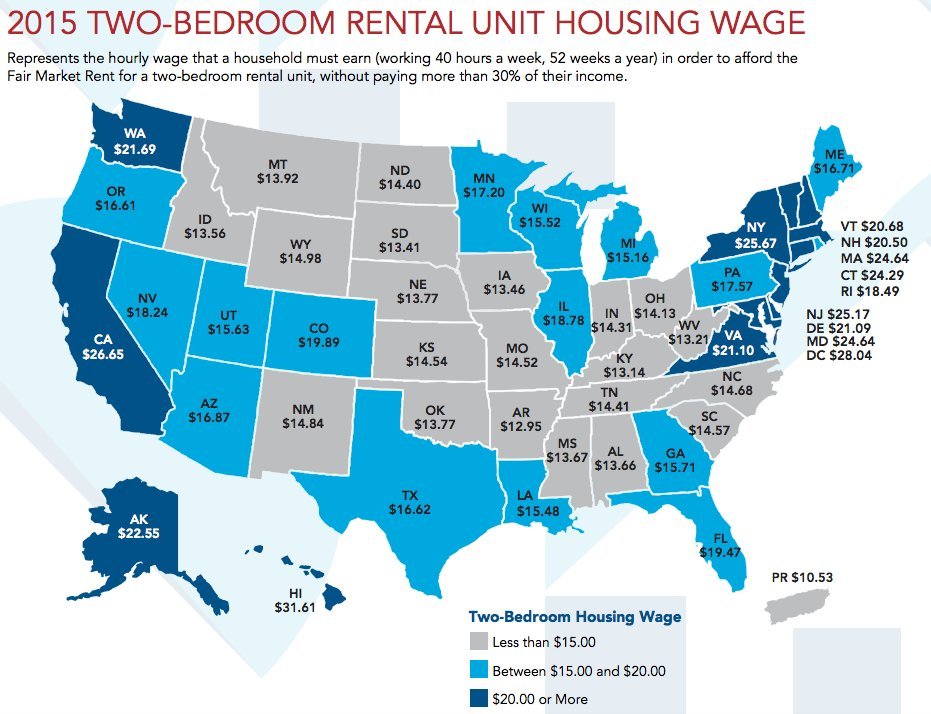 Some states were no-brainers (New York, California and Massachusetts all ranking high up) but others were a little more startling—D.C. took the number one spot with a staggering $28.04 hourly pay in order to make rent. These numbers also point out the stark and disturbing disparity between minimum wage and the average cost of living. The median income in the U.S. is only $15.16 an hour, and the average cost of living ($19.35) is over two and half times the federal minimum wage. This means that a majority of Americans are spending more than 30 percent of their earnings on housing alone. It is a very grim outlook, and these prices are only expected to get worse as inflation continues. The study also analyzed and ranked the top states with the greatest gap between housing costs and average wages: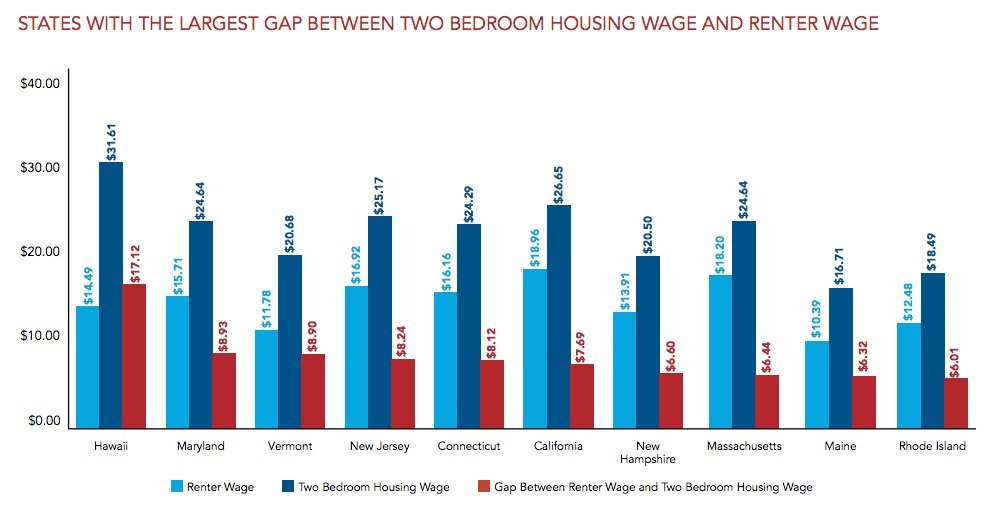 Of course, these numbers look specifically at two bedroom apartments for individuals, while most recent grads are likely to be sharing spaces with their peers, which cuts costs. But even so, it paints a pretty grim image of the situation collegiettes are graduating into.